Accelerating biologics discovery via antibody library and reaching IND faster with cell line development
Supported by:

The application of Fab and VHH naïve library to expedite the antibody discovery against tumor-associated antigen for CAR-T, ADC and bispecific antibody.
About this webinar
Tumor-associated antigen is widely involved in antibody-based therapies. Its differentiated expression profile on cancer cells makes it a perfect target in a variety of therapeutic modalities including CAR-T, ADC and bispecific antibodies. However, the discovery of antibody candidates against TAA target usually takes quite some time, and the diversity is also limited by traditional immunization-based strategy. Here we are presenting an expedited approach using naïve library to generate diversified Fab and VHH leads, to facilitate the downstream development of drug candidates.
Biopharmaceuticals such as antibodies and recombinant proteins represent rapidly expanding categories of drugs offering new therapeutic applications. Achieving maximum production of these molecules is dependent on many factors such as suitable host cells, expression vectors and culture conditions. Here, we describe ProBio's cell line development platform (ProCLD) supporting biopharmaceutical manufacturing with high productivity and purity. An optimized vector pGenHT1.0-UP containing two "TiterUp" elements is utilized for boosting protein production. For bispecific/multispecific antibodies, optimized vector strategies have been used to modulate the relative expression of different polypeptide chains, thereby alleviating the chain mispairing issues. Notably, the turnaround time from transfection to PCB generation has been shortened to 8 weeks with highest titer of 13.6 g/L. In summary, we show that ProBio has established superior CLD platform guaranteeing the accelerated and high-yielding cell line development.
Key Takeaways
The general workflow of antibody discovery using various approach, and the features of naïve library
A case study of anti-ROR1 CAR-T discovery using VHH naïve library
A case study of anti-Claudin18.2 & PD-L1 antibody discovery using fully human Fab naïve library
Overview of ProBio's cell line development platform (ProCLD)
Strategies we have applied to overcome the challenges in cell line development
Case studies to show the key features of ProCLD (high productivity, superior stability and fast timeline).
Our speakers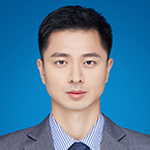 Li Chen, Director of Biologics Discovery Department, GenScript ProBio
Dr Chen Li is the Director of Biologics Discovery Department of GenScript ProBio. After obtaining his doctorate in immunology from the University of Massachusetts School of medicine, he joined GenScript in 2015 and has been responsible for antibody drug discovery platform for the past seven years. He has more than 200 project experience in antibody drug discovery and Engineering innovation optimization, as well as three patents related to biopharmaceutical discovery.
Lijuan Xu, Senior Scientist, Cell Line Development Department , GenScript ProBio
Dr Lijuan Xu received her PhD Degree in Molecular Bacteriology and Infection from University of Copenhagen in 2022. After completing her PhD, she joined ProBio as a Senior Scientist of in Antibody Process Development Department. She is responsible for external technical communication on cell line development and CLD platform and capability improvement.