Innovations in organoid modelling for disease modelling and cell therapy
Supported by:

Watch our virtual panel, where you'll uncover the game-changing advantages of organoids over traditional 2D cultures. Our experts will explore the immense potential of organoids in oncology and immuno-oncology research.
About this webinar
Discover the diverse applications of 3D coculture models, from ICK to TILs, NK, CART and more and witness how these assays revolutionise cancer research. Discover live cell imaging platforms, as our panellists reveal cutting-edge technologies and discuss the pros and cons of each. Explore the challenges of organoid modelling and gain invaluable knowledge about future innovations. Plus, learn from top-tier experts who have triumphed in setting up 3D organoid coculture assays for disease modelling and cell therapy. Secure your spot for a front-row experience that will elevate your understanding of organoids and their vital role in disease research.
This session will cover several topics related to organoid modelling, including:
Key values and benefits of organoid cultures in disease modelling
Key applications of 3D coculture models
Live cell imaging platforms and methods
Challenges and requirements for future innovations in organoid modelling.
Key Takeaways
The audience will hear about why organoids are better 3D models then other 2D cultures
They will learn about key applications (coculture assays for oncology or IO) using organoids, methods/ models used in this field
New or existing technologies to support live-cell imaging and analysis
The best practices and experiences how to setup 3D organoid coculture assays for disease modelling or cell therapy. 
Our Speakers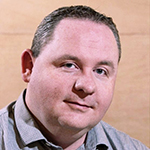 Thomas Durcan, Director, Early Drug Discovery Unit (EDDU) at the The Neuro and Associate Professor at McGill University
As Director of the Early Drug Discovery Unit (EDDU) (https://youtu.be/msNd3i75jxs) at the The Neuro and Associate Professor at McGill University, I oversee a team of 40+ research staff and students, committed to applying patient-derived stem cells towards the development of phenotypic discovery assays and 3D neuronal organoid models for neurodegenerative and neurodevelopmental disorders. Combined with new approaches in the group towards building multiomic profiles and predictive computational models with patient-derived IPSC cells, the long term strategy over the next decade is to identify new personalized precision therapies that can be applied towards building clinical trials on a dish. Further information on the EDDU can be found on our website (https://www.mcgill.ca/neuro/open-science/open-science-platforms/eddu) or our data portal (https://www.neuro-edduportal.com/).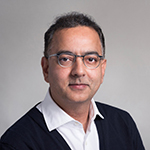 Sheraz Gul, Head of Drug Screening & Compound Repurposing, Fraunhofer
Sheraz is the Head of Assay Development and Drug Repurposing at the Fraunhofer Institute, Germany. He has professional experience in the field of drug discovery, assay development and screening gained whilst employed in academia. He has co-authored more than 80 peer-reviewed papers, book chapters and patents including the Enzyme Assays: Essential Data handbook. He also has an interest in education and thus far has organised 46 drug discovery workshops since 2011 across the globe and trained 880 scientists.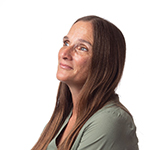 Natalie Luhtala, Senior Study Director, Crown Bioscience
A molecular and cancer cell biologist with over 15 years of research experience in basic scientific studies of RNA, lentiviral engineering, signaling pathways, and mouse models for cancer. Presently directing CRO-based lab research in San Diego – successfully led a team to implement automation, culturing of multiple organoids models, and combination and single agent treatment studies. Currently directing 2 IND level projects and a global interdepartmental lentiviral engineering study, applying my strong scientific and interpersonal skills to execute large, multidisciplinary studies that meet clients' needs.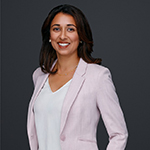 Vaidehi Joshi , Director, Viscient Bio Inc
Research scientist / leader with 10 years of experience in developing unique therapeutic solutions. Demonstrated ability to excel in innovative environments, while developing cutting-edge research products and cell-based therapies in early stage biotech. Expertise includes participation in groundbreaking research in the areas of tissue engineering, 3D cell biology and biomaterials. Background in initial phases of pre-clinical development