Turning Plans into Reality: Real Examples of Custom Automation Projects
Supported by:

Watch our industry experts to learn about the tangible benefits and best practice of custom flow cytometry automation projects. You'll discover how to reduce your challenges implementing tailored automation, controlling the quality of the data produced and improving the reliability of your data acquisition.
Register to join this webinar discussion for free
Regardless of whether you are considering a new automated flow cytometry platform, adding automation to an existing instrument, or upgrading instrumentation on an existing platform working together on a flow cytometry automation project will accelerate your advancement of life-giving research, streamlining your workflow and Increasing reliability and reproducibility.​
Watch as we share the experiences of two case studies focused on cell therapy and reagent design. We will look in depth at each case studies objectives, challenges and the solutions that custom automation has offered.
Take the opportunity to ask questions about everything from scaling complex automated workflows to how to improve capturing characteristics of engineered cells as they respond to their environment. 
Key Takeaways
Explore how improved cytometry technology can enhance screening and high throughput applications
Understand the challenges and benefits of laboratory automation
Learn how instrument manufacturers, integrators and researchers come together for successful flow cytometry automation projects
Learn how to reduce your costly and time-consuming instrument maintenance, improve on the quality and amount of your data and enhance your acquisition speed.
SPEAKERS
Our speakers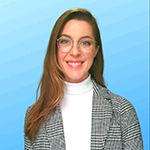 Dr Katherine Pline, Account Executive, Bio-Rad Laboratories, Inc.
Dr Katherine Pline graduated from Queen Mary University of London with a BSc (Hons.) in Genetics. She completed her PhD training at the University of Sheffield where she investigated host-pathogen interactions and macrophage polarisation in Cryptococcus neoformans infection. She then moved to NYC to continue her academic career investigating the role of chronic viral infection in the induction of lymphomagenesis before joining Bio-Rad as a flow cytometry field application specialist. She is now an account executive on the West Coast in Southern California.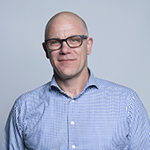 Brian O'Sullivan, Senior Vice President, HighRes Biosolutions
Brian leads the sales, Marketing, Applications, and Customer Service teams, providing critical insight into market conditions and emergent trends, business strategy, and customer need to exceed client expectations. His goal is to drive revenue growth and maintain HighRes® Biosolutions as a global leader in providing automation software and hardware solutions to the life science community.
Prior to joining HighRes Biosolutions in 2014, Brian held global business development leadership roles within the Research Products and Automation Business Divisions at Agilent, managed global accounts at Velocity11, and held both business and scientific roles at Beckman Coulter and Applied Biosystems respectively. Brian holds a B.S. in Biochemistry from California Polytechnic State University, San Luis Obispo.
FAQs
Is the webinar free? 
Yes – there is no charge to watch the webinar, either live or on-demand. 
When will the webinar take place? 
4th October 2023 at 5.00pm BST. 
Can I watch it later? 
The webinar will become available to watch on-demand shortly after the live webinar takes place. 
What are the benefits of attending live? 
You'll be able to ask the speakers your questions, which will be answered live in the Q&A towards the end of the session. 
How long will the webinar be? 
This webinar will last up to an hour. 
What do I need to watch this webinar? 
All you need is a computer with an internet connection. We recommend using headphones if possible if you're in an office environment.