Cellular Thermal Shift Assays – bringing relevant target engagement to your drug discovery workflow
Supported by: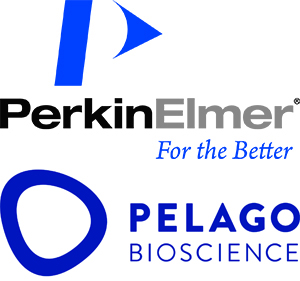 Get the Big Picture and listen to Pharma thought leaders how they view CETSA® and its impact on their Drug Discovery.
The Cellular Thermal Shift Assay (CETSA®, by Pelago Bioscience) is an easy and proven method to demonstrate ligand-protein interactions in living cells and can be used without the need of any modifications to the ligand or protein. Quantification methods like PerkinElmer's no-wash immunoassays Alpha or Homogenous Time Resolved Fluorescence (HTRF) can be subsequently applied to confirm biologically relevant findings.
Joe Shaw, Associated Principle Scientist at AstraZeneca, presented several case studies detailing how CETSA technology has been implemented and utilised in drug discovery projects at AstraZeneca.
Following the presentation, the panel of pharma thought leaders discussed CETSA technology. Dr Ken Comess from Abbvie, Dr Joseph Shaw from AstraZeneca and Dr Ruth Sommese from Pfizer came together and explored the impact of CETSA® Navigate HT in drug discovery. 
CETSA can be applied throughout all steps of the drug discovery process starting from target identification, lead generation to lead optimisation and is based on the thermal shift that occurs when a ligand interacts with its protein of interest.
When a compound binds to a protein, the denaturation temperature of that protein can be altered. By applying heat shocks to cells then quantifying, using PerkinElmer's no-wash immunoassays, the difference in the amount of soluble protein present – compared to absence of the compound – snapshots of target engagement under actual physiological conditions are revealed.
CETSA Navigate HT uses homogeneous, dual-antibody detection for high-throughput screening in a microtiter plate format. PerkinElmer is a market leader with a record of more than 20 years producing high quality no-wash immunoassays and offers two proximity built assay formats: Alpha and HTRF. 
Alpha is a homogeneous, bead-based assay platform offering several advantages including high sensitivity and broad dynamic range. This versatile, easy-to-use platform is suitable for a wide range of applications. Alternatively, HTRF is a FRET-based antibody technology built on rare earth complexes and exhibits performance levels in stability and specificity.
Learning outcomes
Learn from case studies: how industry leaders apply CETSA® to gain clarity in complexity earlier by generating physiologically relevant target engagement data.
Understand the big picture and listen to pharma thought leaders on how they view CETSA® and its impact on their drug discovery.
Presentation keynote speaker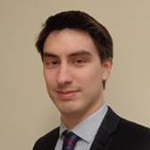 Joe Shaw, Associated Principal Scientist, AstraZeneca, Cambridge/UK – Finding clarity from complexity with Alpha CETSA®
Joe Shaw works within the Cellular Assay Development team in Discovery Sciences at AstraZeneca, where he is responsible for generating cell-based assays for high-throughput screening, SAR profiling and mode of action studies, primarily for oncology targets. Over the last five years he has driven the adoption of unambiguous and highly targeted proximal cell assays to accelerate drug discovery campaigns, including establishing and positioning plate-based CETSA to measure target engagement.
Panel speakers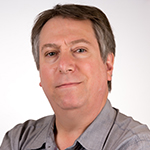 Ken Comess, PhD, Principal Research Scientist II Abbvie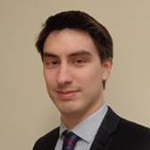 Joseph Shaw, PhD Associate Principle Scientist, AstraZeneca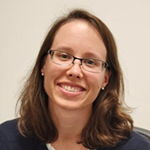 Ruth Sommese, PhD, Principal Scientist and Cell Sciences Lab Head at Pfizer