Bristol-Myers Squibb announces collaboration to evaluate Opdivo (nivolumab) in combination with targeted therapies from Novartis to treat non-small cell lung cancer
Posted: 8 October 2014 | Bristol-Myers Squibb Company
Studies will evaluate Bristol-Myers Squibb's investigational PD-1 immune checkpoint inhibitor Opdivo (nivolumab) in combination with Novartis' Zykadia (ceritinib), INC280 and EGF816…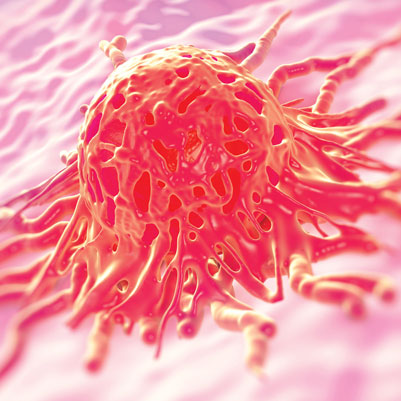 Bristol-Myers Squibb Company (NYSE:BMY) announced today the establishment of a clinical trial collaboration to evaluate the safety, tolerability and preliminary efficacy of combining Bristol-Myers Squibb's investigational PD-1 immune checkpoint inhibitor Opdivo (nivolumab) with three molecularly targeted oncology therapies (Zykadia (ceritinib), INC280 and EGF816) from Novartis (NYSE: NVS). Novartis will conduct two Phase 1/2 studies focused on non-small cell lung cancer (NSCLC).
"Bristol-Myers Squibb is committed to advancing the science, research and development of immunotherapy as an innovative approach to treating cancer in multiple tumor types," said Michael Giordano, senior vice president, Oncology Development, Bristol-Myers Squibb. "Combining Opdivo with select targeted agents from Novartis complements our broad global development strategy of immuno-oncology combinations across the spectrum of lung cancer settings, and supports our goal of improving outcomes for patients. We look forward to working with Novartis to fully explore how the combination of these agents can potentially advance care for lung cancer patients."
One trial will evaluate the combination of Opdivo with Zykadia (ceritinib), an FDA-approved treatment for patients with anaplastic lymphoma kinase-positive (ALK+) metastatic NSCLC who have progressed on or are intolerant to crizotinib. A second study will investigate Opdivo with INC280, a potent and highly selective inhibitor of c-MET receptor tyrosine kinase, and EGF816, a potent, third-generation EGFR tyrosine kinase inhibitor that is active against T790 mutations. INC280 and EGF816 are currently being investigated in various Phase 1/2 NSCLC trials.
Opdivo is part of a new class of cancer treatments known as immunotherapies designed to harness the body's own immune system in fighting cancer, and targets distinct regulatory components of the immune system. Zykadia, INC280 and EGF816 have each demonstrated evidence of targeting specific molecules responsible for tumor growth in NSCLC patient populations. Despite advancements, treatment for lung cancer remains a significant medical need, and the studies will explore the potential of enhanced anti-tumor response using a combined immunotherapy and targeted molecular approach. Bristol-Myers Squibb has proposed the name Opdivo (pronounced op-dee-voh), which, if approved by health authorities, will serve as the trademark for nivolumab.
Additional details of the collaboration were not disclosed.