Catalent & Sanofi to collaborate on SMARTag™ antibody-drug conjugate technology with Sanofi's proprietary antibodies
Posted: 16 January 2015 | Catalent
Catalent Pharma Solutions has entered into a collaboration with Sanofi-Aventis Recherche & Développement, a Sanofi Company to implement Catalent's proprietary SMARTag™ technology in the development of next generation Antibody-Drug Conjugates…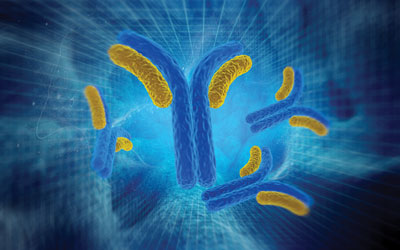 Catalent Pharma Solutions, the leading global provider of advanced delivery technologies and development solutions for drugs, biologics and consumer health products, has entered into a collaboration with Sanofi-Aventis Recherche & Développement, a Sanofi Company (EURONEXT: SAN) (NYSE: SNY) to implement Catalent's proprietary SMARTag™ technology in the development of next generation Antibody-Drug Conjugates (ADCs). Under the agreement, Catalent will develop site-specifically modified antibody conjugates using Sanofi's proprietary antibodies. Catalent's precision protein-chemical engineering approach will enable Sanofi to evaluate site selective payload conjugation in order to enhance ADC pharmacokinetics, efficacy and safety.
The collaborative work will involve teams at Sanofi, and Catalent's facility, in Emeryville, CA, which was formerly headquarters to Redwood Bioscience Inc. Catalent announced in October 2014 that it had purchased the remaining stake in Redwood, following the successful achievement of in vivo and in vitro proof of concept milestones, recent compelling in vivo toxicology data, and strong customer interest in the SMARTag technology.
"We are pleased to enter this agreement with Sanofi as we jointly work toward the goal of creating better drugs to meet patient needs," commented Barry Littlejohns, Catalent's President of Advanced Delivery Technologies. "Through in vivo toxicology studies, we have demonstrated that ADCs generated using Catalent's SMARTag platform have a better toxicity profile than a conventional ADC, while efficacy studies also point to an improved therapeutic index. We look forward to partnering with Sanofi to support the development of their next generation of ADC products."
The proprietary SMARTag site-specific protein modification and cytotoxin-linker technologies developed by Redwood enable the generation of homogenous bioconjugates engineered to enhance potency, safety and stability. The technology employs natural post translational modifications found in human cells to create one or more aldehyde tags at designated sites on protein molecules. These chemical handles are then stably conjugated to cytotoxic payloads to prevent their systemic release. The SMARTag platform provides precise payload positioning and defined stoichiometry of payload–protein ratios. The control afforded by the technology enables identification of superior drugs from libraries of differentially designed conjugates.