Bristol-Myers Squibb signs exclusive agreement with Bavarian Nordic for PROSTVAC®, a prostate-specific antigen-targeting cancer immunotherapy
Posted: 4 March 2015 | Bristol-Myers Squibb Company
Bavarian Nordic to receive up to $975 million, inclusive of $60 million upfront and potential exercise payment; potential development, regulatory and commercialization milestone payments; additional tiered double-digit royalties on future sales…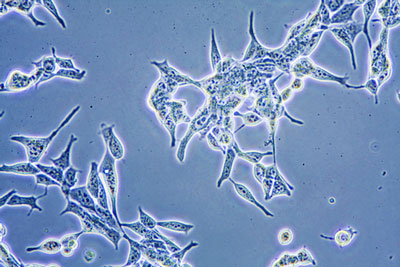 Bavarian Nordic (OMX:BAVA) (OTC:BVNRY) and Bristol-Myers Squibb Company (NYSE:BMY) announced today an agreement that provides Bristol-Myers Squibb an exclusive option to license and commercialize PROSTVAC®, Bavarian Nordic's investigational Phase 3 prostate-specific antigen (PSA)-targeting cancer immunotherapy in development for the treatment of asymptomatic or minimally symptomatic metastatic castration-resistant prostate cancer (mCRPC).
Under terms of the agreement, Bavarian Nordic will receive an upfront payment of $60 million. Bristol-Myers Squibb can exercise the option in its sole discretion within a designated time after data is available from the ongoing Phase 3 trial. Bavarian Nordic would be entitled to a payment of $80 million upon exercise of the option plus additional incremental payments starting at $50 million, but with a potential to exceed $230 million should the median overall survival benefit of PROSTVAC exceed the efficacy seen in Phase 2 results. Furthermore, Bavarian Nordic could receive regulatory milestone payments of $110 million, up to $495 million in sales milestones as well as tiered double-digit royalties on future sales of PROSTVAC. The parties have also agreed to enter into a supply contract, under which Bavarian Nordic will undertake the future commercial manufacturing of PROSTVAC.
An investigator sponsored Phase 2 study is currently in the planning stages to investigate the combination of Bristol-Myers Squibb's YERVOY (ipilimumab) and PROSTVAC. The companies have also entered into an agreement by which they may conduct one or more exploratory combination studies of PROSTVAC and agents from Bristol-Myers Squibb's immuno-oncology portfolio.
"While additional treatment options have become available, metastatic castration-resistant prostate cancer remains largely incurable," said Michael Giordano, Head of Development, Oncology, Bristol-Myers Squibb. "Our agreement with Bavarian Nordic reflects our commitment to following the emerging science in immuno-oncology and supports our strategy to transform the treatment of cancer across multiple tumor types, lines of therapy and stages of disease."
Bristol-Myers Squibb has an ongoing Phase 3 program for YERVOY in prostate cancer, and scientific rationale exists to evaluate PROSTVAC in combination with YERVOY, and other agents from Bristol-Myers Squibb's immuno-oncology portfolio.
"We are proud to partner with Bristol-Myers Squibb whose excellence and leadership in immuno-oncology provides a strong foundation for advancing PROSTVAC, which has the potential to become an essential component in the treatment of prostate cancer," said Paul Chaplin, Ph.D. and Chief Executive Officer of Bavarian Nordic. "Leveraging the capabilities of Bristol-Myers Squibb's science, we look forward to exploring the full potential of PROSTVAC in the future treatment paradigm of prostate cancer."