ORYX' therapeutic vaccine MicOryx successfully completes Phase I/IIa trial to treat MSH-H colorectal cancer
Posted: 4 March 2015 | ORYX
ORYX, a translational medicine company focused on oncolytic virotherapy and cancer vaccines, announced the successful completion of a Phase I/IIa trial of the therapeutic vaccine MicOryx to treat advanced microsatellite instable (MSI-H-) colorectal cancer patients in an open label, single center trial that included 22 patients (UICC stage III or IV), who had received standard chemotherapy…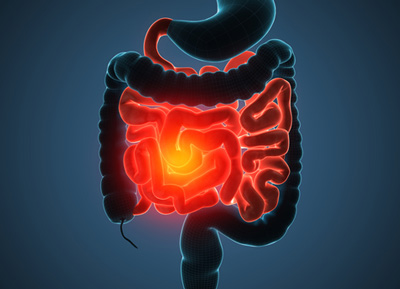 Munich (Germany): ORYX, a translational medicine company focused on oncolytic virotherapy and cancer vaccines, announced the successful completion of a Phase I/IIa trial of the therapeutic vaccine MicOryx to treat advanced microsatellite instable (MSI-H-) colorectal cancer patients in an open label, single center trial that included 22 patients (UICC stage III or IV), who had received standard chemotherapy. Phase I of the trial evaluated safety and toxicity as the primary endpoint (6 patients). Phase IIa addressed the induction of cellular and humoral immune responses against MicOryx (16 patients) assessed by CT or MRI scans according to RECIST. The vaccine was safe and induced humoral and cellular immune responses. Full data from the trial will be presented at upcoming scientific conferences.
Several cancers arise from the lack of DNA mismatch repair (MMR) resulting in the accumulation of thousands of single deletions or insertions at coding microsatellites. These mutations lead to the inactivation of specific proteins and the expression of frameshift peptides (FSPs). These FSPs are tumor-specific antigens, which are constantly expressed. In patients with MSI-H colorectal cancer, humoral and cellular immune responses against FSPs occur spontaneously. In healthy people such immune responses are not observed.
Dr. Bernard Huber, CEO and Founder of ORYX, said: "This is the first of a series of three clinical trials ongoing at ORYX to report successful completion this year. The data of the MicOryx trial confirms the great potential of our therapeutic MSI vaccine. Together with the scientists and inventors of this treatment strategy at the University of Heidelberg, we strongly believe that therapeutic strategies directed against FSP antigens may hold strong potential for the treatment and cure of MSI-H colorectal cancers."
The company will deliver a presentation at the BIO-Europe Spring in Paris on Tuesday, March 10, 2015 at 09:45 AM in Room C on level 0 of Paris Expo – Porte de Versaille.
Related organisations
ORYX