NanoViricides discuss the effectiveness of its anti-herpes drug candidates in a lethal animal model of dermal herpes infection
Posted: 27 April 2015 | Victoria White
NanoViricides has discussed the significance of the effectiveness demonstrated by its anti-viral drug candidates in a lethal animal model of dermal herpes…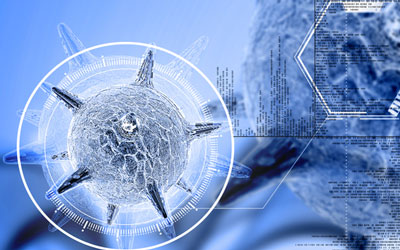 NanoViricides has discussed the significance of the strong effectiveness demonstrated by its anti-viral drug candidates in a lethal animal model of dermal herpes infection.
NanoViricides recently reported that its anti-Herpes drug candidates demonstrated substantially complete survival of mice that were lethally infected with the HSV-1 H129c strain. In contrast, acyclovir, the standard of care drug, resulted in only a limited survival (less than 58%), even though it was employed at twice the human drug concentration. Further, the survival improvement correlated with the reduction in clinical disease scores, demonstrating significant reduction in disease severity.
These results are very significant considering that topical acyclovir in the form of a cream as well as an ointment are approved for the treatment of cold sores.
Based on these datasets, NanoViricides believes their strong anti-herpes nanoviricide® drug candidates are capable of reaching approval as drug for topical use against herpes cold sores. Further drug development is necessary towards the goal of drug approval.
NanoViricides to meet with its FDA advisory consulting group to chart out path towards approval
The Company intends to meet with its FDA advisory consulting group, namely, Biologics Consulting Group, to chart out the path towards approval. In addition, the Company intends to engage a Contract Research Organisation (CRO) for further development of a topical anti-herpes drug into the regulatory approval pathway for US FDA as well as internationally.
"A rapid drug approval process is possible for our anti-herpes nanoviricide® topical skin treatment," said Eugene Seymour, MD, MPH, "We intend to investigate the regulatory pathway and intend to put our anti-herpes drug candidates into the approval process as soon as feasible."
"The pace of development of our broad drug pipeline is now accelerating due to the strong financing we have been able to raise concomitant with our up-listing to the NYSE-MKT exchange," said Anil R. Diwan, PhD, President.
The market size for herpes simplex virus treatments is in excess of $2 billion annually. NanoViricides estimates that an effective treatment could lead to a doubling in the market size.