Hemispherx Biopharma receives EMA Orphan Medicine Designation for Ampligen to treat Ebola
Posted: 11 May 2015 | Victoria White
Hemispherx Biopharma has received formal notification approving its Orphan Medicinal Product Application for Ampligen for the treatment of Ebola…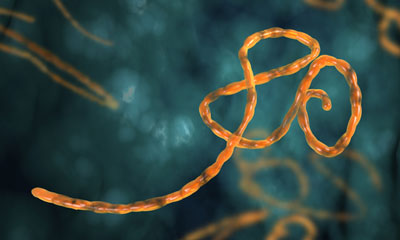 Hemispherx Biopharma has announced that its European subsidiary, Hemispherx Biopharma Europe, received formal notification from the EC approving its Orphan Medicinal Product Application for Ampligen, an experimental therapeutic, to treat Ebola virus disease.
Thomas K. Equels, Executive Vice Chairman, stated, "European Medicines Agency designation of Ampligen/rintatolimod as an orphan drug is an important achievement in our path seeking commercial approval of Ampligen as a prophylactic and early onset therapeutic for Ebola and other lethal viral diseases."
Ampligen is a new class of specifically-configured RNA compounds
Orphan drug designation promotes the clinical development of drugs that target rare life-threatening conditions and which are expected to provide significant therapeutic advantage over any existing treatments. This includes some tropical diseases primarily found in developing nations as is the case for Ebola.
Ampligen, an experimental therapeutic, is a new class of specifically-configured ribonucleic acid (RNA) compounds targeted as potential treatment of diseases with immunologic defects and/or viral causation. Ebola virus specifically inhibits the dsRNA within cells via a sequestration process. Such RNA would otherwise cause a robust antiviral response to be mounted: Ampligen may be able to overcome this deficiency in host response. Positive results against Ebola in vitro and/or in an animal model have been reported to the Company by the United States Army Medical Research Institute of Infectious Diseases.