Lilly and Sanford-Burnham to collaborate to discover immunological therapies
Posted: 15 May 2015 | Victoria White
Eli Lilly and Company and Sanford-Burnham Medical Research Institute are to collaborate to discover and develop immunological therapies…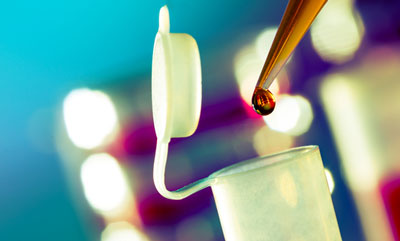 Lilly and Sanford-Burnham Medical Research Institute are to collaborate to discover and develop immunological therapies.
Lilly and Sanford-Burnham, a non-profit medical research institute, will investigate potential therapeutics using biotechnology approaches in targeting multiple immune checkpoint modulators for the treatment of immunological diseases such as lupus, Sjögren's Syndrome, inflammatory bowel disease and other autoimmune disorders.
The comprehensive research collaboration is driven by Lilly's world-class biotechnology capabilities and expertise in immunology, and Sanford-Burnham's deep expertise in understanding the fundamental cellular pathways regulating the immune system focusing on the immune checkpoint networks. This high degree of interaction will allow the organisations to flexibly and efficiently advance projects to clinical investigation. The research collaboration will be co-chaired by Thomas F. Bumol, Ph.D., senior vice president, biotechnology and immunology research at Lilly, and Carl Ware, Ph.D., director, Infectious and Inflammatory Diseases Center at Sanford-Burnham.
Lilly-Sanford-Burnham collaboration is precedent setting in scope
"Immunology is an important research area of focus for Lilly, and through this exciting collaboration with Sanford-Burnham, our scientists can discover and develop new medicines together in a seamless way that takes advantage of each group in a family of key targets," said Bumol.
Lilly has established its presence in immunology in recent years through its own R&D and collaborations, with seven molecules currently in the pipeline for conditions such as psoriasis, rheumatoid arthritis, lupus and inflammatory bowel disease. Sanford-Burnham's work in this area focuses on cell communication pathways that control the development of lymphocytes, innate and adaptive immune responses, and inflammation. Their work has led to the discovery of molecular targets for the development of treatments for immunological and inflammatory diseases, and cancer.
"The Lilly-Sanford-Burnham collaboration is precedent setting in scope and its potential to advance discoveries to the patient more efficiently," said Sanford-Burnham CEO Perry Nisen, M.D., Ph.D. "By combining the deep knowledge of human biology and disease mechanisms among Sanford-Burnham scientists, in particular our expertise in the field of checkpoint regulators in the immune system, and Lilly's leadership position in the development of biologics and large molecules, we are forging the path to develop the next generation of transformative treatments for autoimmune disease."