Anavex releases preclinical anti-seizure data for ANAVEX 2-73
Posted: 18 May 2015 | Victoria White
Anavex revealed full preclinical anti-seizure data for its lead drug candidate, ANAVEX 2-73, at the Antiepileptic Drug Trials XIII Conference…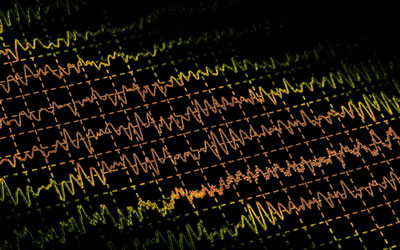 Anavex revealed full preclinical anti-seizure data for its lead drug candidate, ANAVEX 2-73, in a presentation on 15 May 2015 at the Antiepileptic Drug Trials XIII Conference.
ANAVEX 2-73 demonstrated convincing data in three well-established and, according to experts, highly predictive preclinical anti-seizure models with a potentially more favourable side effect profile than currently marketed epilepsy drugs. The cognitive-enhancing features of ANAVEX 2-73 might be a differentiating factor since seizures cause neuro-cognitive impairments, which can be worsened by current epilepsy medications.
The strong performance of ANAVEX 2-73 was also confirmed in combination with three generations of epilepsy drugs currently on the market.
ANAVEX 2-73 is also currently in a Phase 2a clinical study for Alzheimer's disease
"With epilepsy, Anavex's goal is to reduce or eliminate seizures with the fewest potential side effects. We are pleased to take this opportunity to interact with the epilepsy community so that we can effectively translate our preclinical data for potential clinical practices," said Christopher U. Missling, PhD, President and CEO of Anavex. "There is a significant unmet need in epilepsy treatments. One-third of all paediatric and adult epilepsy patients are resistant to current treatments and many infants with rare, catastrophic forms of epilepsy experience low tolerability as well as co-morbidities. ANAVEX 2-73 is currently in a Phase 2a clinical study for Alzheimer's, with expected preliminary data expected around the Q3 2015 timeframe. With recent research revealing the link between epilepsy and memory loss, the Company is encouraged to continue exploring this additional indication."