Faron and Turku PET Centre team up to develop Clevegen
Posted: 30 June 2015 | Victoria White
Faron Pharmaceuticals is to collaborate with the Turku PET Centre on the development of its novel cancer immunotherapy Clevegen…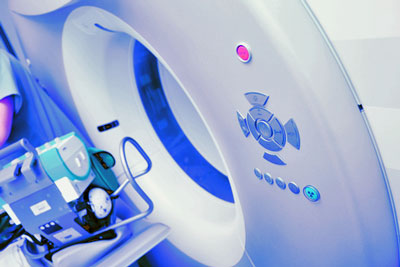 Faron Pharmaceuticals, the clinical stage biopharmaceutical company, is to collaborate with the Turku PET Centre, one of the largest centres in Europe, on the development of its novel cancer immunotherapy Clevegen.
Clevegen targets a proprietary cell surface receptor called Clever-1. A research grant from Tekes, the Finnish Technology and Development Centre, will fund the project.
The PET (positron emission tomography) project will assist Faron in the design of an optimal use of Clevegen for cancer treatment, as well as guide diagnosis, preclinical and clinical development and measure potentially novel clinical end points to demonstrate efficacy. Clever-1 is an adhesion, scavenging and signalling molecule involved in cancer growth and is found in lymphatic and vascular endothelium as well as type 2 immunosuppressive macrophages.
The main strengths of PET are high sensitivity, functional nature of imaging and unique tracers that can provide information about cellular processes. Due to very high sensitivity PET can visualise receptors, gene expression and molecular pathways in patients with various diseases.
Clevegen aims to control tumour immunity and cancer growth
Markku Jalkanen, CEO of Faron Pharmaceuticals, said, "We are very pleased to be working with one of Europe's leading PET Centers on the development of our proprietary cancer immunotherapy programme (Clevegen), which aims to control tumour immunity and cancer growth and spread. PET imaging is increasingly used to analyse diseases, such as cancer and Alzheimer's disease, which involve complex remodeling of tissues in order to judge and design specific treatment regimens for patients.
"Cancer is a leading cause of death worldwide and there continues to be a high unmet need for additional products and treatments, especially for patients with recurrent tumours or cancer types that are resistant to current therapeutic alternatives. We believe there is significant opportunity for Clevegen as a potential treatment for certain types of cancers."