Regeneron's Veloci-technologies used to develop human antibodies in the fight against MERS
Posted: 30 June 2015 | Victoria White
A study has demonstrated that Veloci-technologies enabled rapid identification and validation of potential candidates that could be developed to treat MERS…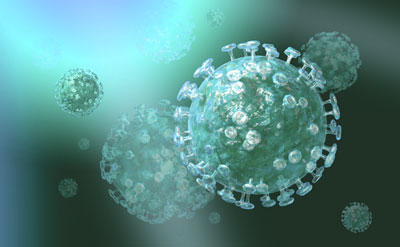 A study has demonstrated that Regeneron's VelociGene and VelocImmune technologies enabled the rapid identification and preclinical validation of potential candidates that could be developed for the prevention and treatment of Middle East Respiratory Syndrome (MERS).
This involved the development of fully human antibodies specific to the MERS virus, as well as the creation of a genetically humanised model to test and validate these antibodies. In addition to MERS, Regeneron's proprietary antibody rapid response platform has been used to generate antibodies for Ebola virus and has the potential to address other emerging infectious diseases.
Regeneron is working with BARDA on further evaluation of MERS and Ebola antibodies
"Regeneron is committed to being part of thesolution in responding to emerging epidemics, and we hope to collaborate with governments and other organizations in an effort to make our antibodies for MERS and Ebola available," said Neil Stahl, Ph.D., Executive Vice President of Research and Development at Regeneron. "Fully human antibodies hold incredible promise for treating infectious disease; however, earlier generation technologies were not optimal for rapid enough development so as to address emerging outbreaks. Our Veloci-technologies identify and produce validated fully human antibodies, already in manufacturing-ready cell lines, within months as compared to years using other methods. This holds the potential to offer a rapid response solution for emerging infectious diseases, which are an increasing threat in our interconnected world."
Regeneron is currently collaborating with the Biomedical Advanced Research and Development Authority (BARDA) of the US Department of Health and Human Services on further evaluation of both the MERS and Ebola antibodies.
 Currently there are no approved medicines or vaccines to treat or prevent MERS, which causes severe respiratory tract infections and is associated with high death rates. In addition to an ongoing outbreak in South Korea, cases of MERS have been reported in the Middle East, Europe, the U.S., Africa and other countries in Asia.
The study is published in the journal Proceedings of the National Academy of Sciences.