AmpliPhi Biosciences receives approval for listing on NYSE MKT
Posted: 19 August 2015 | Victoria White
AmpliPhi Biosciences Corporation has announced that its shares of common stock have been approved for listing on the NYSE MKT…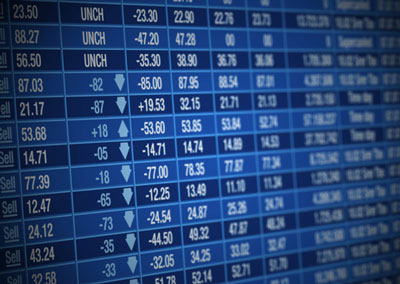 AmpliPhi Biosciences Corporation, a company developing bacteriophage-based antibacterial therapies to treat drug resistant infections, has announced that its shares of common stock have been approved for listing on the NYSE MKT, subject to continued satisfaction of listing requirements.
The company anticipates its common stock will begin trading on the NYSE MKT under the ticker APHB on August 21, 2015.
NYSE MKT listing represents a key milestone for AmpliPhi
"We welcome AmpliPhi Biosciences to the NYSE MKT family of listed companies and look forward to a long term partnership," said Garvis Toler, Global Head of Capital Markets, New York Stock Exchange. "AmpliPhi is joining other well-known biotech companies taking advantage of the NYSE's innovative, leading market model for listing and trading their shares."
"The NYSE MKT listing represents a key milestone for AmpliPhi on our mission to develop novel bacteriophage-based treatments to combat the growing global threat posed by antibiotic-resistant bacteria, and extend our leadership position in this competitive space," said M. Scott Salka, CEO of AmpliPhi. "We expect that trading our shares on the NYSE will directly benefit our shareholders both by improving the liquidity of their investment and enhancing our corporate profile amongst potential investors and prospective partners."
AmpliPhi's product development programmes target infections that are often resistant to existing antibiotic treatments. AmpliPhi is collaborating with a number of leading organizations, including Intrexon Corporation, the US Army, The Royal Brompton Clinic in London and The University of Leicester, UK to rapidly advance bacteriophage-based therapies.