Immatics US launched to develop adoptive cellular therapies
Posted: 26 August 2015 | Victoria White
Immatics US is a new company aimed at becoming a global leader in adoptive cellular therapies (ACT) for the treatment of a range of tumour types…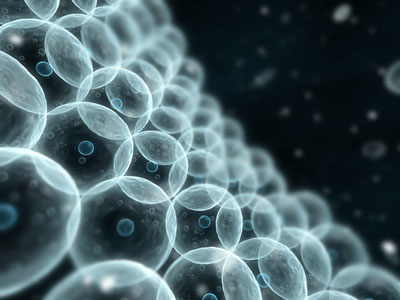 Immatics Biotechnologies and The University of Texas MD Anderson Cancer Centre have announced the launch of Immatics US, Inc.
Immatics US is a new company aimed at becoming a global leader in adoptive cellular therapies (ACT) for the treatment of a range of tumour types.
The ACT approaches to be developed by the new company may achieve a step change in the treatment of cancer, by delivering significant, long-lasting clinical benefits. The new company will strive to develop three different ACT approaches for the treatment of tumours with high un-met medical needs, the first of which will enter the clinic in 2016.
Immatics US will develop both autologous and allogenic ACT approaches by capitalising on MD Anderson's clinical oncology and cell therapy expertise and Immatics' cancer target and T-cell receptor (TCR) discovery capabilities.
Immatics US has so far secured $60m in first round funding
The new company will be based in Houston and has secured a first funding round totalling over $60m with more than $40m committed by the parent company Immatics Biotechnologies and $19.7 million by a recently awarded grant from the Cancer Prevention and Research Institute of Texas (CPRIT).
Immatics has been able to use its XPRESIDENT® platform for the discovery and further qualification of dozens of novel, proprietary and highly specific cancer targets that can be used as the basis for a range of cancer immunotherapy applications including ACT. This capability will enable Immatics US to develop TCR-based approaches and to have complementary utility with other approaches for addressing tumour targets. Immatics believes its ACT will be both efficacious and safe due to the specificity of its novel well-characterized targets, including novel over-expressed, cancer-testis and neo-antigens ideally suited for specific and safe ACT approaches.
"The potential of cancer immunotherapy has been constrained by the lack of novel targets. Immatics has been working for the last 15 years to gain a broad and in-depth understanding of the immunopeptidome of tumour and normal tissue cells," said Harpreet Singh, CEO of Immatics US, Inc. "Based on this unique expertise we have discovered dozens of novel immunotherapy targets that will be central to the success of Immatics US, Inc. With several complementary development programmes guided by some of the most exceptional scientists in the field of cancer immunotherapy, we are in exactly the right place to deliver transforming therapies to cancer patients with high medical need."