Chimerix gets contract extension for smallpox treatment
Posted: 15 September 2015 | Victoria White
Chimerix has extended its contract with BARDA for the development of brincidofovir as a medical countermeasure to treat smallpox…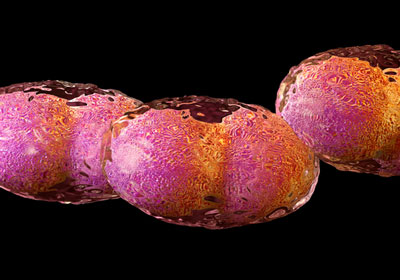 Chimerix has extended its contract with the Biomedical Advanced Research and Development Authority (BARDA) for the development of the broad spectrum antiviral, brincidofovir, as a medical countermeasure to treat smallpox.
This latest contract extension provides an additional $13.0 million to Chimerix for a period of 15 months. The company received an initial award from BARDA in February 2011 to support early research and development of brincidofovir in animal models of smallpox and received a contract extension of $17.0 million in September 2014.
M. Michelle Berrey, MD, MPH, President and CEO of Chimerix, said, "Our partnership with BARDA has resulted in significant progress for brincidofovir as a medical countermeasure for smallpox in the event of a bioterror attack or accidental release. This award will continue to support our brincidofovir smallpox development programme for which we recently reported positive topline results showing a statistically significant survival benefit. This is an important step toward a potential FDA approval as the first antiviral treatment for smallpox."
Brincidofovir demonstrated positive results in an animal model of smallpox
Smallpox is estimated to have killed more than one billion people worldwide prior to its eradication declared by the World Health Organisation in 1980 following a global vaccination campaign. Smallpox stocks remain for research purposes in the United States and Russia; however, undeclared stocks are suspected to exist. Routine smallpox vaccination programmes were discontinued after the global eradication. No antiviral agent is currently approved for the treatment of smallpox.
In July, Chimerix announced positive topline results from a study of brincidofovir in an animal model of smallpox. The primary objective of the study was to assess the efficacy of immediate and delayed treatment with brincidofovir compared with placebo in preventing mortality in rabbits infected with the lethal rabbitpox virus – a well-characterised model of smallpox. The study met its primary endpoint. Rabbits treated with brincidofovir upon the first clinical sign of disease, and rabbits that received brincidofovir 24 or 48 hours after the first clinical sign of disease, demonstrated a statistically significant reduction in mortality compared to rabbits that received placebo.