Inovio receives $24m grant to advance Ebola programme
Posted: 21 September 2015 | Victoria White
DARPA is to provide the additional $24 million after Inovio successfully completed certain preclinical and clinical development milestones relating to the Ebola treatment programme…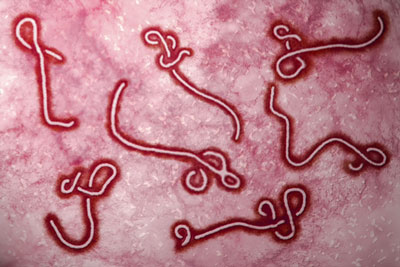 The US Defence Advanced Research Projects Agency (DARPA) has exercised its option to provide an additional $24 million to support the Inovio-led development of multiple treatment and prevention approaches against Ebola.
The exercise option, part of the $45 million Ebola programme grant announced in April when Inovio received an initial $21 million award, was contingent upon Inovio successfully leading the completion of certain preclinical and clinical development milestones.
DARPA has funded this programme to develop a DNA-based vaccine against Ebola, a therapeutic DNA-based monoclonal antibody product (dMAb) to treat Ebola infection, and a conventional monoclonal antibody to treat Ebola.
Inovio has enrolled 75 volunteers for a Phase I Ebola vaccine study
In the intervening period from the grant award in April, Inovio and its collaborators have accomplished:
Full enrollment of 75 volunteers for the phase I clinical study for Inovio's Ebola vaccine, INO-4212.
Complete protection of vaccinated monkeys from a lethal Ebola virus challenge.
Significant preclinical proof-of-concept demonstrated in animal models for the potential of its dMAb technology including with Ebola dMAb constructs. Screening of different Ebola dMAbs in preclinical studies is ongoing. Inovio recently reported the publication of its anti-dengue dMAb demonstrating protection against lethal challenge.
Dr J. Joseph Kim, President and CEO, said, "Inovio is executing all aspects of the Ebola programme as planned. The DARPA programme is funding an accelerated R&D programme that is simultaneously working on three different counter-measures. Access to the full DARPA funding based on the accomplishment of certain programme milestones allows Inovio and its collaborators to carry out all the elements of the proposal as rapidly as possible."
Inovio is leading a world-class collaboration of industry and academic partners in an effort to prevent and treat Ebola including: MedImmune; GeneOne Life Sciences and its US manufacturing subsidiary, VGXI, Inc.; the Perelman School of Medicine at the University of Pennsylvania; and researchers at Emory University and Vanderbilt University.
DARPA has selected Inovio to develop products that if successful can add to the arsenal of rapid response capabilities. Inovio's Ebola programme is initially targeted to treat first responders and Ebola-infected health care workers and patients, but could potentially be widely utilised to stem the spread of an Ebola outbreak.