Protectimmun and ICL team up for preclinical asthma research
Posted: 28 September 2015 | Victoria White
The research agreement, facilitated by Johnson & Johnson Innovation, will fund preclinical research with a drug candidate in a proof-of-concept disease model of allergic asthma…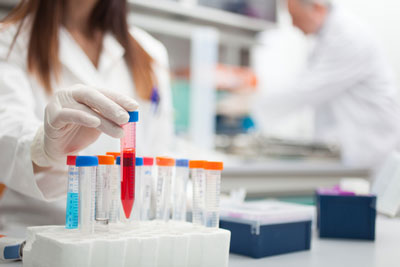 Protectimmun has entered into a research funding agreement with Janssen Biotech and Imperial College London.
The research agreement, facilitated by Johnson & Johnson Innovation, will fund preclinical research conducted at Imperial College London by Prof Clare Lloyd with one of Protectimmun's lead candidates in a proof-of-concept disease model of allergic asthma developed by Prof Lloyd.
 "We are very pleased about the opportunity to strengthen and expand our preclinical data package for this programme through this collaboration", said Marion Kauth, Ph.D., co-founder and Chief Executive Officer of Protectimmun. "This agreement strongly supports our ambition to pave the way for a disruptive first-in-class approach to combat allergic asthma and hay fever."
Protectimmun develops products based on natural substances and bacteria with immunomodulatory properties
Protectimmun focusses on new approaches in the prevention and therapy of allergic and chronic inflammatory diseases. Its innovative concept for product development is based on the identification of natural substances and bacteria with immunomodulatory properties from particular farm environments which are selectively transferred into pharmaceutical applications. Promising candidates that were successfully tested in proof-of-concept animal models of asthma are currently in mid- to late-stage preclinical development.
"It is impressive to see Johnson & Johnson Innovation's strong commitment to creating new types of early-stage R&D collaborations to foster innovative healthcare solutions", added Marcus Peters, PhD, board member of Protectimmun.