CARsgen partners with Shanghai Cancer Institute to advance CAR-T therapies
Posted: 30 September 2015 | Victoria White
The partners will work together to identify and develop novel CAR-T candidates as well as next-generation CAR-T technologies…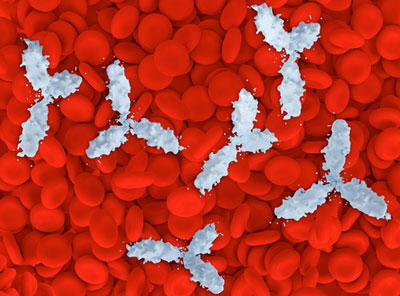 CARsgen Therapeutics, a CAR-T cell therapy pioneer in China, has entered into a five year research and development agreement with Shanghai Cancer Institute for the advancement of CARsgen's CAR-T cancer immunotherapeutics.
The partners will work together to identify and develop novel CAR-T candidates as well as next-generation CAR-T technologies. Under terms of the agreement, CARsgen will own commercial rights of any intellectual assets generated from the collaboration. Financial terms of the agreement were not disclosed.
In March 2015, CARsgen and Renji Hospital initiated a Phase 1 clinical study to evaluate the safety and early-stage efficacy of CARsgen's glypican 3 (GPC3) chimeric antigen receptor T-cell (CAR-T) therapy. To date, six patients with relapsed and/or refractory hepatocellular carcinoma (HCC) have been enrolled and treated with escalating doses of GPC3-CAR-T infusions (up to ~1.1×109 cells). Two of the six patients demonstrated more than a 90% decline in levels of alpha-fetoprotein (AFP), a liver biomarker indicating the activity of liver cancer. Glypican 3 is expressed in a variety of tumours, with a high frequency in HCC. In in vivo and in vitro preclinical studies, GPC3-CAR-T effectively killed GPC3 positive HCC cells.
GPC3-CAR-T was safe and well tolerated in all six patients treated to date, with no serious adverse events observed. The most frequent treatment-related adverse events were moderate temperature elevations, which CARsgen believes resulted from the expected cytokine storm. GPC3-CAR-T cells persisted in the peripheral blood circulation throughout the treatment period. Αlpha-fetoprotein (AFP), a surrogate HCC biomarker for liver, was found having a 90% decline in two patients. In one of these patients, just two months following treatment, AFP levels were determined to be in the normal range.
CARsgen is advancing a broad range of CAR-T candidates
Dr Zonghai Li, president & CEO of CARsgen, commented, "The preliminary clinical data accumulated from the first six patients is very encouraging. It helps us to identify additional parameters including on-target off-tumour toxicity, effective dose regime, and pre-infusion operations. We plan to continue our clinical test and to enrol up to 20 patients in the ongoing Phase 1 study, in support of our commitment to bring effective treatments to HCC patients through our unique and proprietary immunotherapy."
In addition to its GPC3-CAR-T programme, CARsgen has a broad range of CAR-T candidates for lung, brain and stomach cancers as well as blood cancers. CARsgen and Renji Hospital have begun enrolling up to 10 patients in a Phase 1 clinical study of an anti-EGFR CAR-T therapy designed to treat glioblastoma multiforme (GBM or brain cancer).