FDA grants orphan drug designation to BLU-554
Posted: 30 September 2015 | Victoria White
BLU-554, an exquisitely selective inhibitor of fibroblast growth factor receptor 4 (FGFR4), is currently being evaluated in a Phase 1 clinical trial in patients with advanced hepatocellular carcinoma…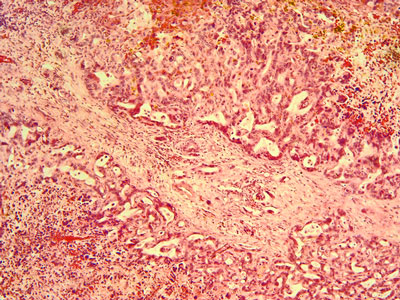 The US Food and Drug Administration (FDA) has granted orphan drug designation to Blueprint Medicines' novel drug candidate BLU-554 for the treatment of hepatocellular carcinoma (HCC).
BLU-554, an exquisitely selective inhibitor of fibroblast growth factor receptor 4 (FGFR4), is currently being evaluated in a Phase 1 clinical trial in patients with advanced HCC and cholangiocarcinoma.
"We believe BLU-554 represents a promising new approach for molecularly targeted therapy in HCC," said Jeffrey Albers, Chief Executive Officer of Blueprint Medicines. "Patients with advanced HCC have a poor prognosis, and there's a clear need for better treatment options. We are pleased that we continue to make progress toward our goal of delivering a highly targeted medicine to improve the lives of HCC patients."
BLU-554 showed significant anti-tumour activity in preclinical models of HCC
Aberrantly activated signalling of FGFR4 may be a key driver in up to 30% of HCC patients, according to an analysis by Blueprint Medicines. BLU-554 has been shown to have significant anti-tumour activity in preclinical models of HCC driven by aberrant FGFR4 signalling. Liver cancer is the second leading cause of cancer-related deaths worldwide, with HCC accounting for most liver cancers. In the United States, HCC is the fastest rising cause of cancer-related deaths, and over the past two decades, the incidence of HCC has tripled while the five-year survival rate has remained below 12%.
The FDA's Office of Orphan Drug Products grants orphan status to support development of medicines for safe and effective treatment, diagnosis or prevention of rare diseases or disorders that affect fewer than 200,000 people in the US. Orphan drug designation may provide certain benefits, including a seven-year period of market exclusivity if the drug is approved, tax credits for qualified clinical trials and an exemption from FDA application fees.