Non-therapeutic applications to add revenue to the global human albumin market
Posted: 6 October 2015 | Victoria White
Frost & Sullivan have found that non-therapeutic use of human albumin as an excipient has generated plenty of interest across the industry…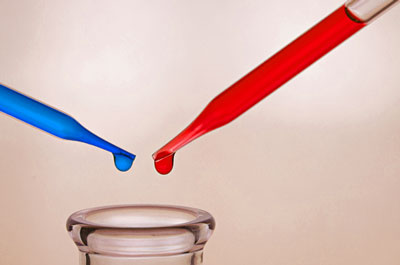 For over a decade, the healthcare industry has been exploring the use of human albumin as a non-therapeutic substance/excipient for commercial settings.
Across these application areas, emerging opportunities for human albumin as a drug formulation agent, vaccine ingredient, sealant in surgeries, and coating for medical devices and equipment are expected to drive production.
New analysis from Frost & Sullivan, Analysis of the Global Human Albumin Market and Product Pipeline, finds that the non-therapeutic use of human albumin as an excipient has generated plenty of interest from the industry and will create a potential customer base comprising academics, research institutes, and pharmaceutical and biopharmaceutical companies. Despite this, very few manufacturers, which include large, medium and small enterprises, currently supply human albumin for non-therapeutic applications as an excipient.
Highly consolidated, the market is dominated by a few top participants. There are about 10 key human albumin products from blood plasma manufacturers that meet the therapeutic use of human albumin in fluid replacement therapy. However, the share of albumin in the blood plasma market has decreased from almost 40% in the 1980s to 10% in 2015. As human albumin volume growth is expected to slow down during the forecast period, manufacturers will adopt premium pricing in the non-therapeutic application segment to meet their profit margins.
"When it comes to albumin for replacement therapy, a premium pricing strategy could go in vain," said Frost & Sullivan Healthcare Senior Research Analyst Aish Vivekanandan. "This is because pricing pressures, along with limited return on investment and competition from substitute products, pose a challenge to the use of human albumin in replacement therapy."
Demand for human albumin in Asia-Pacific countries will sustain production rates
On the other hand, global increase in the fractionation of blood and rise in demand for human albumin in Asia-Pacific countries, especially India and China, will sustain production rates. In India, regulatory pressures and pricing control of albumin are being eased to meet the therapeutic needs of the population. With shortages in albumin products in the country, global manufacturers are likely to foray into the market, while China's albumin market grows steadily.
The evolving need of albumin use as an excipient will also widen existing market opportunities for blood plasma product manufacturers. Going forward, a large number of biotech and biopharmaceutical firms are expected to develop recombinant versions of albumin to explore its potential in extending the half-life and stability to biologics and biosimilars. There are at least 15 products under clinical trial that involve the use of human albumin as an excipient (stabiliser, drug formulation).
"Some of the key products in which albumin is being used as a drug formulation agent, stabiliser or fusion protein for half-life extension are ABI-009 and rIX-FP," noted Vivekanandan. "rIX-FP and Albutein for Alzheimer's disease are expected to be launched in late 2015 and 2020, respectively."
Developed by CSL Behring, rIX-FP is a recombinant fusion protein linking coagulation factor IX with albumin. It is indicated for the treatment of haemophilia B, with dosing intervals of up to 14 days. ABI-009 is a nanoparticle albumin-bound version of the mTOR inhibitor sirolimus or rapamycin developed by Celgene, which licensed it out to AADi LLC, a clinical stage biopharmaceutical company.