Eyevensys completes €7.5m Series A financing to develop EYS606
Posted: 9 October 2015 | Victoria White
The Company is developing EYS606, an innovative combination product associating a DNA plasmid encoding a therapeutic protein with an injection-electroporation device, for the treatment of Non-Infectious Posterior Uveitis…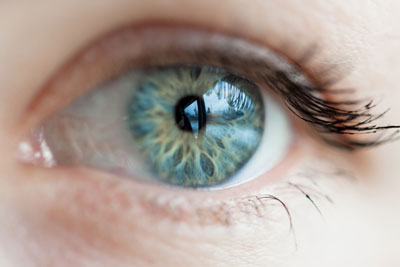 Eyevensys has completed a €7.5m Series A financing round that was led by the Boehringer-Ingelheim Venture Fund (BIVF), BPIFrance, CapDecisif and Inserm Transfert Initiative.  
The Company is developing EYS606, an innovative combination product associating a DNA plasmid encoding a therapeutic protein with an injection-electroporation device, for the treatment of Non-Infectious Posterior Uveitis.
This round of financing will enable Eyevensys to achieve several key milestones. It will allow to complete of a European multicentre Phase Ib study in Non-Infectious uveitis and to continue the development of other innovative products for the treatment of retinal diseases that affect the lives of millions of people worldwide.
Non-Infectious Uveitis is an inflammatory process affecting the retina and/or the choroid layer of the eye. Non-Infectious Uveitis is an isolated disease or associated with systemic illnesses including Behçet's disease, granulomastosis, juvenile idiopathic arthritis, sarcoidosis, or sympathetic ophthalmia. The prevalence of Non-Infectious Uveitis is 4.8 per 10,000, a level which qualifies EYS606 for an orphan-drug designation.
EYS606 demonstrated significant efficacy in animal models for uveitis
Eyevensys said that EYS606 demonstrated significant efficacy over several animal models for uveitis. It has furthermore shown excellent safety and tolerability in different animal species, including non-human primates. A pivotal GLP safety and tolerability study is currently underway.
"The continuing support of our high quality participating investors represents a clear endorsement of Eyevensys's technology, management and business strategy," said Raffy Kazandjian, CEO of Eyevensys. "Entering the clinical stage in a few months will yield enormous credibility to this novel delivery approach for the treatment of major ophthalmic diseases, including AMD and various retinopathies."
"The development of this unique and totally novel system was very challenging with many pitfalls, and the Eyevensys Team demonstrated a rare blend of creativity, tenacity and dedication, to overcome them," said Dr. Frank Kalkbrenner, managing partner of the BIVF. "We feel confident today about the overall robustness of the technology."