Minoryx to validate MIN-102 with Series A funding
Posted: 14 October 2015 | Victoria White
A Series A funding round of €19.4M will see Minoryx Therapeutics move its lead project MIN-102 to clinical validation for X-linked adrenoleukodystrophy (X-ALD)…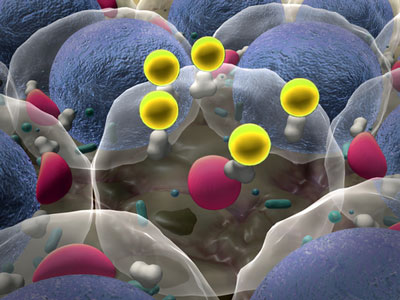 Minoryx Therapeutics has completed a Series A funding round of €19.4M ($22.1M).
Ysios Capital, a Spanish investment fund, led the round. The fundraising was also supported by a substantial syndicate of new investors including Kurma Partners, Roche Venture Fund, Idinvest Partners and Chiesi Ventures. Existing investors Caixa Capital Risc, the venture capital division of 'la Caixa' and HealthEquity also participated in the round.
 
With this fundraising, the company also welcomes three new board members: Laia Crespo from Ysios Capital, Thierry Laugel from Kurma Partners and Monique Schiersing from Roche Venture Fund.
Funds will move lead X-ALD candidate, MIN-102, to clinical validation
The funds raised will be used to complete the team, especially in R&D, to move lead project MIN-102 to clinical validation and to further develop a pipeline of non-competitive pharmacological chaperones identified through the company's innovative proprietary platform, SEE-Tx.
 
"We are delighted to have closed such an important fundraising round. The investment syndicate includes complementary parties such as international investors specialized in orphan drugs and corporate investors from big pharma as well as specialty pharma," said Marc Martinell, CEO and co-founder of Minoryx Therapeutics. "As a new player in the field of rare diseases, we would like to thank the investors that have joined us in this important project and the former investors for their renewed trust."
 
"Minoryx Therapeutics is a very promising company in the field of rare diseases. Its unique approach convinced us of the value of its activities," said Laia Crespo, PhD, investment director at Ysios Capital. "We are very confident in its X-ALD candidate and we look forward to the next stages of development for this product."
MIN-102 is Minoryx's X-ALD (X-linked adrenoleukodystrophy) candidate. X-ALD is the most prevalent peroxisomal disorder and is caused by mutations on the ABCD1 gene, which codes for a membrane transporter protein. MIN-102 is a differentiated PPAR gamma agonist. PPAR gamma agonists have shown strong potential in animal models related to the various phenotypes associated with X-ALD. Minoryx's candidate is the only product in development for potential use across all the main phenotypes. PPAR gamma agonists also showed efficacy in multiple models of neurodegenerative diseases, meaning that MIN-102 also offers a significant potential for indication expansion.