Ablynx's nanobody construct achieves proof-of-concept in tumour model
Posted: 15 October 2015 | Victoria White
The nanobody construct binds to two different immune modulators, proteins believed to be targets for the development of important cancer immunotherapies…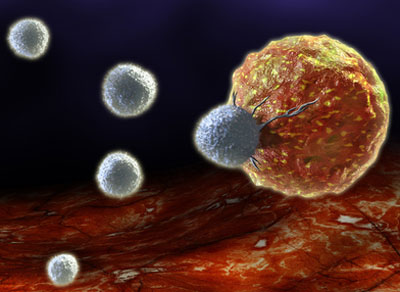 Ablynx has achieved preclinical proof-of-concept with a nanobody construct as part of its immuno-oncology collaboration with MSD, triggering a €3.5 million milestone payment to Ablynx.
This collaboration with MSD includes the discovery and development of up to 17 Nanobody programmes against individual protein targets and target combinations (mono-specific and multi-specific nanobodies) for application in immuno-oncology indications.
Ablynx explains this nanobody construct is a selective bi-specific molecule that potently binds to two different immune modulators, proteins believed to be targets for the development of important cancer immunotherapies.
The results from the preclinical study in relevant tumour models demonstrated that this bi-specific nanobody construct potently inhibits tumour growth.
Nanobody technology offers major advantages in combination therapies
Dr Edwin Moses, CEO of Ablynx, commented, "Combination therapies are the next generation in immuno-oncology and this is where our nanobody technology offers major advantages. In particular, the ability to rapidly produce single constructs which can bind to multiple target combinations is a very powerful characteristic of our nanobody platform. It is a very significant achievement to have already reached our first pre-clinical milestone just 20 months after the start of our collaboration with MSD. We look forward to further advancing programmes within this collaboration to potentially develop drugs which could transform the treatment of many cancers and the lives of patients."
Ablynx entered into the research collaboration with a subsidiary of MSD in February 2014. The collaboration is focused on the discovery and development of several predefined nanobody candidates (including bi- and tri-specifics) directed toward immune checkpoint modulators. The collaboration now includes up to 17 nanobody programmes against individual protein targets and target combinations.
MSD and Ablynx have a separate collaboration in the field of ion channel drug development, announced in October 2012, with a €6.5 million upfront payment, €2 million research funding and up to €448 million in research, regulatory and commercial milestone payments.