ClearPath establishes Nosocomial Vaccine Corporation (NVC)
Posted: 26 October 2015 | Victoria White
NVC has already initiated research collaborations with two partners to develop a nosocomial vaccine…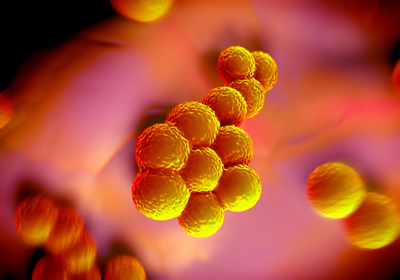 With the support of its partner Astellas, ClearPath has launched its second vaccine company – NVC (Nosocomial Vaccine Corporation).
NVC has initiated research collaborations with two partners to develop a nosocomial vaccine: Affinivax; and the Centre for Vaccine Development at the University of Maryland School of Medicine. The research collaboration will utilise Affinivax's proprietary vaccine platform, Multiple Antigen Presentation System (MAPS), to develop vaccines that prevent bacterial nosocomial infections, also referred to as healthcare-acquired infections (HAIs).
"Together with our collaborators at Affinivax and the University of Maryland School of Medicine, we are accelerating research and development of a vaccine for important pathogens causing nosocomial infections, one of the most common HAIs," said Donna Ambrosino, M.D., CEO, NVC.  "HAIs are a significant global health concern, with the Centres for Disease Control and Prevention estimating that more than 1.9 million patients per year in the United States will contract a bacterial nosocomial infection in medical facilities, including ambulatory surgical centres, hospice centres, nursing homes and rehabilitation centres." 
HAIs acquired in acute or chronic care medical facilities represent a major public health burden. Currently, there is no vaccine available for any of the major nosocomial pathogens including organisms that are responsible for the majority of highly antibiotic resistant bacteria, which have now been recognised as a significant public health threat.
An important area of unmet medical need
"This is an important area of unmet medical need," said George Siber, CSO, ClearPath Development Company. "We are excited to launch this research programme in partnership with Astellas Pharma and a team of research collaborators who are well-suited to create candidate vaccines which can address this growing public health threat.  We look forward to moving quickly into preclinical studies."
Dr George Siber and Dr Donna Ambrosino, both recognised vaccine experts with more than 35 years of experience, are leading the NVC development team.  From 1996 to 2007, Dr Siber was Executive Vice President and Chief Scientific Officer of Wyeth Vaccines Research where he oversaw the approval and marketing of six childhood vaccines including Prevnar, Meningitec, Rotashield and FluMist. From 1998 through 2011, Dr Ambrosino was CEO of MassBiologics where she oversaw the development of monoclonal antibody products including Rabies Mab, now in Phase 3, and a C. difficile product (Bezlotoxumab) that will be submitted for approval by Merck in 2015.
The team at the Centre for Vaccine Development will be led by Dr Alan S. Cross, M.D., professor of medicine at the University of Maryland School of Medicine, as well as a world-renowned expert in Gram negative bacteria research and vaccine development. Dr Rick Malley will lead the Affinivax team, a well-recognised expert in infectious diseases, vaccine development, and a co-inventor of the Multiple Antigen-Presenting System (MAPS) platform technology.