MabVax completes manufacturing of HuMab 5B1 in preparation for Phase I trials
Posted: 4 November 2015 | Victoria White
In preclinical research, HuMab 5B1 has shown potent cancer cell killing capacity and efficacy…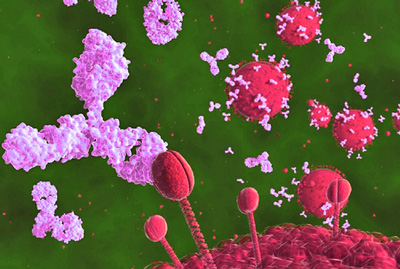 MabVax Therapeutics has completed manufacturing of the bulk clinical-quality drug substance of HuMab 5B1 in preparation for the planned initiation of two Phase I clinical trials next year.
The bulk clinical material was manufactured under Good Manufacturing Practices (GMP), has cleared all testing and has been released to be packaged into finished product.
Paul Maffuid, Ph.D., Vice President of Development and Operations of MabVax, said, "We are pleased to have completed the manufacture of the first lot of GMP bulk drug substance which is a tribute to our staff and collaborators who aided in this effort.  Production of finished drug product and the information generated during this campaign are essential components of our two Investigation New Drug (IND) submissions planned for later this year."
HuMab 5B1 demonstrated potent cancer cell killing efficacy in preclinical studies 
The first Phase I trial will evaluate the safety and utility of HuMab 5B1 as a therapeutic in subjects with metastatic pancreatic cancer as a single agent or in combination with the current standard-of-care chemotherapy regimen. The second Phase I trial will be aimed at demonstrating the utility of 89Zr-HuMab 5B1, a radiolabeled HuMab 5B1 antibody, as a next-generation PET imaging agent for the identification, imaging and monitoring of pancreatic cancer. 
"We believe the safety and targeting specificity data generated in the early portions of these two Phase I trials will validate the utility of the HuMab 5B1 antibody in this devastating disease," said MabVax's President and Chief Executive Officer David Hansen.  "We are excited about the potential applicability of our dual-product development approach in other cancers with HuMab 5B1, as well as with follow-on antibodies under development at MabVax."
In preclinical research, MabVax's HuMab 5B1 antibody has demonstrated high specificity, affinity and lack of cross-reactivity with closely related antigens. The antibody has also shown potent cancer cell killing capacity and efficacy in animal models of pancreatic, colon and small cell lung cancer. When combined with a radio-label as a novel PET imaging agent, 89Zr-HuMab 5B1 has demonstrated high image resolution of tumours in established xenograft animal models, making it attractive as a companion diagnostic for the therapeutic product.