Pharnext's PXT-864 shows promise in Parkinson's disease
Posted: 10 November 2015 | Victoria White
In preclinical studies, researchers showed that PXT-864, a combination of baclofen and acamprosate, improved multiple endpoints associated with the development and progression of Parkinson's disease…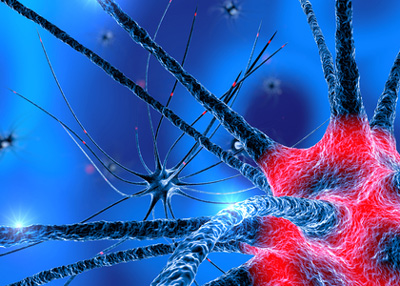 Pharnext has announced the publication of positive preclinical results for its pleodrug PXT-864 in Parkinson's disease.
After promising Phase 2 clinical data in Charcot-Marie-Tooth with PXT-3003 and preliminary positive clinical data in Alzheimer's disease with PXT-864, the data provide further validation of the company's pleotherapy R&D approach. It is based on a proprietary network pharmacology platform that allows the development of pleodrugs, synergistic low dose combinations of repositioned drugs with established safety profiles.
In the newly published results, the researchers showed that PXT-864, a combination of baclofen and acamprosate, improved multiple endpoints associated with the development and progression of Parkinson's disease. In cellular and in rodent relevant models of Parkinson's disease, the authors specifically found that PXT-864 synergistically protected neuronal cells against oxidative stress in vitro, a hallmark of Parkinson's disease pathology. The drug synergistically protected dopaminergic neurons in vitro in an induced toxicity model. It also protected motor function from 6-OHDA lesions in rats and protected substantia nigra pars compacta (SNc) dopaminergic neuronal cell bodies and striatal nerve terminals in vivo. In addition, PXT-864 restored symptomatically motor function in 6-OHDA pre-lesioned rats and did not negatively interact with L-Dopa.
"Compelling evidence"
Pharnext commented that PXT-864 may represent an efficient and valuable strategy to slow or stop the progression of Parkinson's disease. In addition, PXT-864 could also improve symptoms of patients without inconvenience related to L-Dopa treatment.
Anthony Schapira, M.D., FMedSci., Head of the Department of Clinical Neuroscience at the UCL Institute of Neurology ,London, commented, "The data presented provide compelling evidence of PXT-864's potential in the treatment of Parkinson's disease. Today there are no treatments capable of altering the progressive course of the disease by slowing the destruction of dopaminergic neurons. I look forward to the clinical development of PXT-864 to see if these effects can be translated to patients with Parkinson's disease."