GeneOne Life Science and WRAIR to develop MERS vaccine
Posted: 11 November 2015 | Victoria White
Earlier this year, GLS-5300 induced 100% protection from a live MERS virus challenge in a preclinical animal study…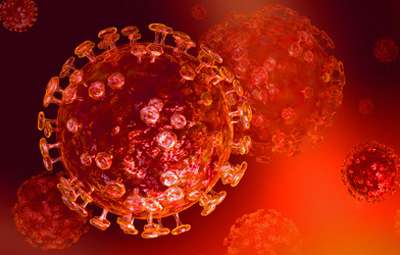 GeneOne Life Science has signed a cooperative research and development agreement with the Walter Reed Army Institute of Research (WRAIR) to advance GLS-5300, GeneOne's DNA vaccine for Middle East Respiratory Syndrome (MERS).
As part of this agreement, GeneOne and WRAIR will test the GLS-5300 vaccine in a first-in-human Phase I clinical study to be executed at the WRAIR's Clinical Trials Centre. WRAIR will be responsible for all relevant MERS vaccine clinical trial procedures and costs.
Middle East Respiratory Syndrome is caused by a coronavirus that is related to the severe acute respiratory syndrome (SARS) virus that infected more than 8,000 people over 10 years ago, with a 10% death rate. There is no vaccine or licensed therapeutic against MERS, which spreads from human to human. Since 2012, over 1,650 people have had documented MERS infections and almost 600 (40%) have died. Recently, the largest outbreak of this emergent global health concern outside of Saudi Arabia infected 186 people in South Korea with 36 fatalities.
GLS-5300 induced 100% protection in a preclinical animal study
Earlier this year, GLS-5300 induced 100% protection from a live virus challenge in a preclinical animal study. The vaccine induced robust immune responses capable of preventing the virus from infecting cells in mice, camels and monkeys. In monkeys, all vaccinated animals in the study were protected from symptoms of MERS when challenged with a live MERS virus.
COL Stephen Thomas, an infectious diseases physician and WRAIR's Deputy Commander of Operations, expressed concern over the recent MERS outbreak in South Korea and the sustained transmission being observed in the Middle East. "It is very important we seize the opportunity to advance promising MERS vaccine candidates into human trials. We want to understand this vaccine's safety and potential to protect as soon as possible. I believe U.S. military personnel could be at risk in the event of a large scale MERS outbreak. For this reason, I am glad we will collaborate with GeneOne to take the next steps in developing this vaccine candidate."
Mr. Young K. Park, CEO, GeneOne, said, "We are pleased to collaborate with the world-class clinicians and scientists at Walter Reed Army Institute of Research. Our partnership with WRAIR will be a catalyst to rapidly advance MERS vaccine development. GeneOne is taking a leading role responding to the MERS health crises and stands ready to advance other DNA vaccines for challenging infectious diseases.