Crucial cause of eczema during childhood discovered
Posted: 17 November 2015 | Victoria White
Researchers have discovered that butyrate, a short-chain fatty acid (SCFA) produced by bacteria in the intestine, plays a crucial role in the development of infant eczema…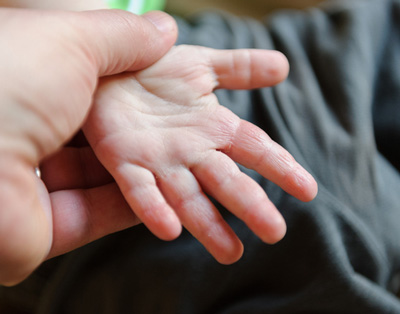 Researchers have discovered that butyrate, a short-chain fatty acid (SCFA) produced by bacteria in the intestine, plays a crucial role in the development of infant eczema.
The researchers, from Leiden University, St. Antonius Hospital Nieuwegein and Winclove Probiotics, found that differences in amounts of SCFA's were already present at the age of 3 months, but eczema did not develop in the majority of children before the age of 1 year. These results highlight the role bacterial metabolites may play in development of the immune system, even before clinical manifestations of allergic disease arise. The findings are in line with other studies that have shown the potential role of SCFA's and butyrate in eczema.
Butyrate plays an important role in the differentiation of regulating immune cells. Butyrate can be stimulated by prebiotics (non-digestible food ingredients that stimulate the growth of healthy bacteria) or indirectly by probiotics (live micro-organisms contained in food).
Earlier, the researchers showed that clinical supplementation of a probiotic mixture (Ecologic(r)PANDA) had a significant preventive effect on the development of eczema in high-risk children within the first three months of life. The effect lasted until the age of 2.
Healthy children had higher levels of butyrate
To explain the underlying mechanisms, the researchers measured metabolites in faecal samples of these 3-month old children. They found higher concentrations of faecal butyrate in healthy children, compared to those children that did develop eczema later in life. The researchers concluded that lower levels of SCFA seem to precede the clinical manifestation of eczema.
The researchers think that supplementation of multispecies probiotics induce higher levels of lactate and SCFAs, and lower levels of lactose and succinate. This might explain the temporary preventive effect of probiotics on the development of eczema. It gives a possible explanation for the biological mechanisms underlying the clinical found effects of probiotic bacteria in the PandA-project.