An efficient and effective PIM3 kinase-focused screening cascade for identification of multiple novel and tractable hit series
Supported by:

Watch this free on-demand webinar to understand how to rapidly identify selective, specific, potent and tractable hit series with appropriate ADME characteristics to speed up hit-to-lead.
About this webinar
Kinase drug discovery efforts can be particularly challenging due to the conservation of active sites and high structural homology between kinases, often resulting in hit compounds with embedded safety risks or potentially suboptimal success rates in high-throughput screening (HTS) campaigns. To overcome these limitations, over the last decade Eurofins Discovery scientists have developed unique capabilities to rapidly identify selective, specific, potent and tractable series, with appropriate ADME characteristics to accelerate hit-to-lead.
During this webinar, featuring a case study on the PIM3 kinase, Dr Céline Legros (Drug Discovery Partnerships Director) and Dr Philippe Dupuis (HTS Study Director) present how Eurofins Discovery's HTS experts and project managers have recently successfully implemented a smart and efficient hit finding strategy to identify novel, highly selective and potent PIM3 kinase inhibitors. To achieve this, comprehensive hit identification and confirmation cascade have been designed to find selective hits from proprietary libraries (71K compounds sub-set) in just a few weeks. This cascade incorporates all phases of assay development for primary screening (ADP-Glo® assays on a recombinant active PIM3 kinase produced by Eurofins DiscoverX™) as well as confirmation and ranking of identified PIM3 kinase hits with mass spectrometry-based assays (RapidFire-Q-TRAP mass spectrometer (RF-MS)) and NanoBRET™ cellular target engagement. Further profiling using Eurofins Discovery's KinaseProfiler™ (kinase activity) and KINOMEscan® (competitive active site binding), as well as RF-MS assays, to investigate their selectivity against PIM1 and PIM2 kinases (IC50 and KD) have also been planned for subsequent hit-to-lead and lead optimisation programs to generate safe pre-clinical candidates.
Learning outcomes of this webinar
Understand how to rapidly identify selective, specific, potent and tractable hit series with appropriate ADME characteristics to speed up hit-to-lead 
Learn how to generate decision making data with our high-value screening cascades to identify multiple novel and exciting series that enhance the potential to successfully discover pre-clinical candidates, targeting oncology and metabolic disorders
Benefit from our in-depth and integrated capabilities in protein production, assay development employing multiple complementary readouts for primary (HTS) and orthogonal assays, as well as cellular target engagement measurement, selectivity and safety panels to expedite your program.
Our speakers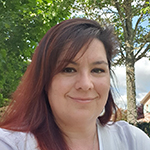 Celine Legros, PhD, Drug Discovery partnerships Director – Eurofins Discovery Services
Prior to joining Eurofins, Celine held the position of Project Leader in the Screening Department at the Institut de Recherches Servier, France where she was responsible for designing and running screening cascades from target to hit/HTS through to lead optimisation. In close collaboration with chemistry and biophysics teams, Celine led screening projects in neuroscience, cardiovascular and metabolic diseases, immune-inflammation and oncology; developing and running assays on GPCRs, transcription factors, PPi, kinases, Ser-hydrolases and Tyr-kinase receptors, combining scientific relevance with robotics, data quality and throughput. Celine received her PhD in Animal Physiology (melatonin circanual rhythm and melatonin receptors), from the University of Tours, France and completed a postdoctoral fellowship within the Blood Brain Barrier Group at King's College London, UK.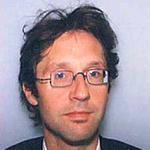 Philippe Dupuis, PhD, HTS study director – Eurofins Cerep
Philippe is a Drug Discovery Study Director at Eurofins Discovery and member of the Scientific Support. He joined Cerep and Eurofins Discovery over 20 years ago. He is handling in vitro pharmacology studies for client drug discovery programmes (HTS, hit-to-lead, lead optimisation and safety). In close collaboration with the clients and Lab Operation Departments, he ensures that the studies are conducted according to industry standards and agreed-upon study plans. He is also in charge of the Deliverables department to ease study results and reports upload to client databases. He received his PhD in Cellular and Molecular Biophysico-Chemistry (Cell-to-cell interaction and adhesion molecules) from the Center of Molecular Biophysic, University of Orléans, France.