Assays for protein degradation therapeutics to accelerate undruggable proteome discoveries
Supported by: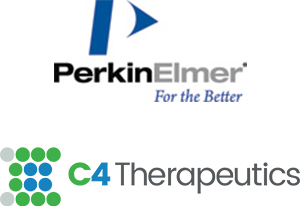 Looking for a way to address the undruggable proteins in the human body? Watch this free on-demand webinar where industry experts discuss strategies to accelerate TPD drug discovery efforts using high-throughput cell-based assays.
About this webinar
With only 20 percent of disease-relevant proteins currently being targeted by small molecule drugs, researchers are now looking for novel ways to address the remaining undruggable proteins in the human body.
One such approach is targeted protein degradation (TPD), which involves the development of monovalent and bivalent proximity-induced drugs. This can trigger the degradation of disease-relevant proteins through the cell's ubiquitin-proteasome system in a highly specific manner. 
In this on-demand webinar, industry experts Dr Jeffrey Simard, Dr Roman Agafonov and Dr Reina Improgo, all from C4 Therapeutics, discuss strategies to accelerate TPD drug discovery efforts using high-throughput cell-based assays.
Learning outcomes of this webinar
Learn about emerging technologies for higher throughput cellular assays amenable for TPD
Discover the advantages and disadvantages of fluorescent protein fusions and reporter tags, flow cytometry, TR-FRET and split luciferase systems for monitoring target degradation
Ask our expert speakers questions and benefit from their knowledge and guidance
Our speakers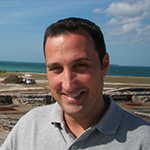 Jeffrey Simard, PhD, Director, Cell Pharmacology
Jeffrey completed his PhD in Pharmacology (Boston University School of Medicine) studying the trafficking of long-chain fatty acids through model and biological membranes. He entered the pharmaceutical industry as a Scientist in the Lead Discovery and Neuroscience Departments at Amgen before joining C4 Therapeutics in 2016. He is currently a Director in the Cell Pharmacology group, supporting drug discovery efforts across all programmes through development of high-throughput cellular TPD assays and the profiling of degraders.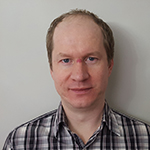 Roman Agafonov, PhD, Senior Research Scientist II, Biochemistry, Biophysics & Crystallography
Roman got his master's degree in Physics from Moscow State University, Russia and his PhD in Biochemistry & Biophysics from the University of Minnesota, where he developed and applied magnetic resonance and fluorescence-based biophysical approaches for characterising the mechanisms of energy transduction in motor protein myosin. Roman joined C4 Therapeutics in 2016, where he currently leads the biochemistry and biophysics group. In his role Roman provides functional support to C4T drug discovery efforts and contributes to platform development initiatives aimed at advancing our understanding of fundamental principles of targeted protein degradation.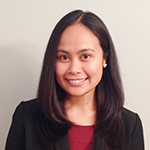 Reina Improgo, PhD, Senior Research Scientist I, Cell Pharmacology
Reina is a Senior Research Scientist in the Cell Pharmacology group at C4 Therapeutics, working on cell line generation, assay development and high-throughput cell-based screening of protein degraders. She received her PhD in Biomedical Sciences from the University of Massachusetts Medical School. Reina started her industry career in 2015 at Idera Pharmaceuticals focused on oligonucleotide therapeutics against cancer and rare diseases. Prior to C4, she was a Principal Scientist at Vivid Biosciences, where she helped develop a high-throughput phenotypic screening platform for primary cancer cells.