Improving Huntington's disease drug discovery with new reproducible disease models
Supported by:

This webinar explores how a new generation of reproducible and scalable human cell models are being utilised for drug discovery in Huntington's disease.
About this on-demand webinar
In this on-demand webinar, Dr Emma Jones from the Medicine Discovery Catapult and Dr Tony Oosterveen from bit.bio offer an expert discussion on how stem cells are being reprogrammed into new, accurate and reproducible Huntington's disease models for drug discovery. 
With the absence of successful treatments for Huntington's disease, there remains an urgent need to improve research outcomes and drug discovery efficiencies.
The life sciences industry is challenged by a lack of physiologically relevant, reproducible and scalable human cells that are able to replicate Huntington's disease genotype in vitro.
Use of patient derived human induced Pluripotent Stem Cell (iPSC)-derived neurons can offer a relevant model system, but can be hindered by low scalability, heterogeneous populations and long, complex protocols. Precision cell reprogramming aims to resolve the inconsistencies and inefficiencies of current cell generation methods.
By introducing a 50 'CAG' repeat expansion in the Huntingtin gene in precision reprogrammed glutamatergic neurons, bit.bio have developed a consistent, scalable cell model for Huntington's disease that replicates the disease genotype in vitro.  
Hear from Dr Oosterveen on how this new precision reprogrammed Huntington's disease model has been engineered, characterised and validated. Dr Jones also explores how the disease model is powering new cell-based assays and drug discovery workflows for Huntington's disease.  
Learning outcomes
Gain insights into a case study highlighting the compatibility of the novel Huntington's disease model for cell-based assays
Learn about the engineering, characterisation and validation of isogenic disease models carrying a 50 CAG repeat expansion associated with Huntington's disease
Discover how precision cell reprogramming technology, opti-oxTM, is overcoming the inefficiencies and inconsistencies of current cell generation methods
Explore how opti-ox is powering a new class of rapidly maturing, consistent and scalable human iPSC-derived disease models for neurodegenerative disorders such as Gaucher's, Huntington's and Parkinson's disease.
Our speakers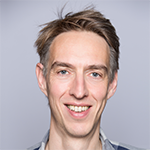 Dr Tony Oosterveen, Senior Scientist and CNS Lead, bit.bio
Tony Oosterveen, PhD, is a senior scientist and CNS lead at bit.bio, a company located in Cambridge, UK using proprietary technologies to robustly generate human cell types for research, drug discovery and cell therapy. He identified transcriptional principles underlying neuron specification processes and developed a novel hESC-derived Parkinson's disease model.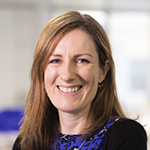 Dr Emma V Jones, Senior Scientist, Medicines Discovery Catapult
Dr Emma Jones is a neuroscientist with a PhD from the University of Manchester. She spent more than 10 years investigating neuronal and glial cell function in the developing and diseased CNS at McGill University, Canada. She now works as a senior scientist at the Medicines Discovery Catapult, Alderley Park, UK and is responsible for developing complex CNS cell models for drug discovery projects.