Decoding cancer and inflammation: identifying selective inhibitors of SH2 domains
Supported by:

Watch our on-demand webinar where our expert speaker will explore the possibilities for designing selective small molecules targeting the SH2 domains of STAT proteins plus more.
About this webinar
Targeted protein degradation (TPD) utilises small molecules to redirect a given E3 ubiquitin ligase to a non-canonical protein of interest (POI) substrate. Following this proximity of the E3 ligase with the POI and subsequent polyubiquitination of the POI, it is degraded. Given that 80 percent of the human proteome is considered extremely challenging to drug or undruggable, TPD represents an exciting new paradigm.
STAT transcription factors are critical for the regulation of gene expression in the cell; deregulation of the biochemical functions of these proteins can be important hallmarks of cancer and inflammation. Recently, several heterobifunctional protein degrader molecules (PROTACs®) of STAT proteins have advanced to late pre-clinical studies and clinical trials, with promising results. Screening for highly selective ligands of a given STAT protein compared to other STAT family members is desirable during the design of potential STAT degraders to minimise off-target effects.
Why you should view this webinar
Understand how emerging pharmaceutical modalities (such as PROTACs) are expanding the definition of what constitutes a "druggable" target
Explore the possibilities for designing selective small molecules targeting the SH2 domains of STAT proteins
Learn how our new panel of assays for the SH2 domains of STAT proteins can be used in parallel with the E3scanTM platform to design and develop novel protein degraders
See how these new assays can accurately measure the true thermodynamic KD values of small molecules from the literature as a proof-of-concept.
In this on-demand webinar, Eurofins Discovery presents assays for the SH2 domains of STAT proteins using a novel ligand-binding platform. We validate the panel with binding selectivity data for two small molecules targeting STAT family SH2 domains, as well as a PROTAC for STAT3. Rank orders and selectivity for the small molecules and PROTAC recapitulate previous-published affinity data for these compounds. We will also present the capabilities of the E3scan™ platform, which can be used in parallel with the SH2 assay system in the development of heterobifunctional protein degraders of STAT proteins.
Lastly, we describe how the platform enables accelerated screening and SAR analysis in the TPD drug discovery field, performed using the largest assay panel available on a single technology platform.
Our speaker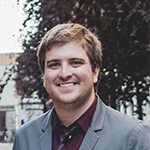 Jean Bernatchez, PhD, Senior Scientist and San Diego R&D Group Leader, Eurofins Discovery
Dr Jean Bernatchez is a Senior Scientist and the San Diego R&D Group Leader at Eurofins Discovery and is responsible for developing the company's portfolio of biochemical assays in the areas of emerging drug targets and targeted protein degradation. Jean has extensive biochemical and cell-based assay development experience across multiple discipline areas in infectious diseases and oncology. Prior to joining Eurofins Discovery, Jean was a postdoctoral scholar at the University of California, San Diego, where he developed drug screening assays and conducted high-throughput screening campaigns to identify compounds with activity against Zika virus, SARS-CoV-2, the tropical parasites Trypanosoma cruzi and Leishmania donovani, glioblastoma and meningioma. 
PROTAC® is a registered trademark of Arvinas.