Validated bioassays for metabolic & gastrointestinal diseases: Accelerating development of GLP-1 & -2 therapeutics
Supported by:

In this webinar, we present an approach for building MOA-based, simple, ready-to-use GLP-1 and GLP-2 bioassays and discuss assay validation results from Eurofins BPT.
About this webinar
There is a tremendous need to generate therapeutics targeting metabolic and gastrointestinal diseases. By targeting GPCRs, glucagon-like peptide (GLP-1 and GLP-2) receptors, therapeutics can be developed to address these globally prevalent medical disorders. In particular, engineered recombinant agonist analogues targeting the GLP-1 receptor are FDA approved for managing type 2 diabetes, obesity and body weight disorders, while GLP-2 analogues have been under therapeutic focus for the treatment of short bowel syndrome, a serious unmet medical disorder. Several other novel GLP analogues, including biosimilar and biobetters, are in clinical development; however, existing assays for characterising their mechanism-of-actions (MOAs) are complex and require extensive development time.
Eurofins DiscoverX provides ready-to-use, functional bioassays qualified with marketed drugs that reflect the true MOA for the therapeutic action of GLP analogues. These bioassays are fit-for-purpose for implementation in QC lot-release testing for several analogues including liraglutide, exenatide and semaglutide and they help accelerate the time-to-market therapeutic development by six to nine months.
Eurofins BioPharma Product Testing (BPT) in Italy, a comprehensive laboratory service provider for the largest biopharma, independently evaluated Eurofins DiscoverX's GLP-1 and GLP-2 bioassays kits and generated validation data under a GMP setting.
Key takeaways
Learn about qualified, ready-to-use bioassays that reflect the true MOA for the therapeutic action of GLP analogues
Hear about a validation case study focused on evaluating GLP-1 and -2 bioassay kits
Discover how Eurofins DiscoverX's bioassays can accelerate your biologic therapeutic development timelines by six to nine months
Gain insights on Eurofins BPT Italy team's approach to bioassays GMP-validation.
Our speakers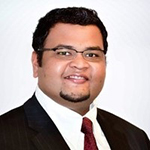 Dr Gaurav Agrawal, Associate Director of Market Development, Eurofins DiscoverX
Gaurav Agrawal earned his PhD in Cell and Molecular Biology from the Indian Institute of Science studying the activation mechanism of GPCRs. During his postdoctoral study at the University of California San Diego, Gaurav discovered novel intracellular trafficking pathway essential for organelle biogenesis. At Eurofins DiscoverX, Gaurav is responsible for market development of the cell-based assays portfolio, and support method transfers to CRO/CDMOs for drug development programs for biologics and biosimilars.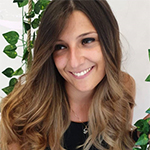 Dr Giulia Mancini, Bioassay Lab Manager, Eurofins Biopharma Product Testing
Dr Giulia Mancini is the Lab Manager of the Bioassay Testing team at Eurofins BPT in Milan, Italy. After her master's degree in Medical Biotechnology and Molecular Medicine from University of Milan, Italy, she earned her PhD in Biochemical Science. After 2-years of postdoctoral study she joined the company and contributes to the activation and development of the new-sub BU bioassay. She lends her R&D experience to support the development, implementation and validation of cell-based bioassay and immunoassays testing. Moreover, she has strongly contributed to the creation and activation of a new BSL2 area, designing the Labs and planning their fluxes.