Unlocking protein potential: liquid handling solutions for drug discovery
Supported by:

Watch this webinar to learn how PROTACs are revolutionising drug discovery, and the critical role protein purification plays in the production of therapeutic proteins.
Register to join this webinar discussion for free
Discover the potential of PROTACs, a breakthrough technology that targets specific proteins for degradation. Learn how PROTACs can be advantageous in therapeutic development when compared to traditional small molecules and how Charnwood Discovery uses assay pipelines to develop novel PROTAC molecules. We will illustrate real-world applications, demonstrating the power of the technology for targeted protein degradation (TPD) projects. In this context, we will show how sample preparation and target protein analysis using the Simple Western™ Jess platform can be automated with liquid handling solutions, improving reproducibility, reducing hands-on time, and making research in this area more efficient.
In parallel, we will dive into the world of protein purification, a crucial process that ensures the production of high-quality proteins for therapeutic applications. Learn how high-throughput purification techniques can be used to accelerate, scale up and simplify the purification of proteins.
Stay at the forefront of pharmaceutical innovation with automation and discover how it can improve your research.
Key Takeaways
Discover streamlined sample preparation for protein analysis, eg, PROTACS
 Explore efficient automation of protein purification technologies
Learn how to enhance reproducibility and flexibility in your lab work and reduce hands-on time
Find opportunities to optimise your drug discovery workflow.
SPEAKERS
Our speakers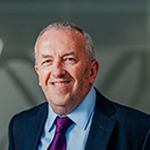 Gary Allenby, PhD, Senior Director of Biology, Charnwood Discovery
Gary Allenby holds a PhD in reproductive toxicology and boasts extensive experience in pharmacology and toxicology. Previously, he worked at Hoffmann La Roche, Glaxo Wellcome and AstraZeneca, specialising in cell-based assays, screening and hit identification technologies. In 2011, Gary co-founded Aurelia Bioscience, recognised for its innovative cell-based assays. Following the acquisition of Aurelia by Charnwood Molecular in 2021, Gary currently serves as Senior Director of Bioscience in this fully integrated Chemistry, Bioscience, and DMPK organisation.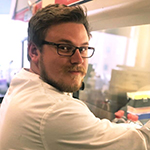 Ryan Mordue, PhD, Senior Research Scientist II, Charnwood Discovery
Ryan Mordue is dedicated to innovation and achieving results within the bioscience department at Charnwood Discovery. With a PhD in cellular and molecular biology from the MRC Toxicology Unit and five years' experience in the drug discovery field, he has a strong foundation in scientific research. Ryan's focus on cell-based and biochemical assay development and screening has driven projects forwards at Charnwood Discovery for over three years.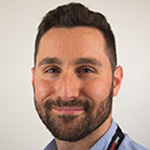 Sebastien Lambertucci, Applications Specialist, Analytik Jena
Sebastien Lambertucci has completed his PhD in the plant molecular biology with a special focus on proteomics. Since 2021, he has focused on automating protein and nucleic acid extraction as part of Analytik Jena´s team. This includes developing cutting edge assays to overhaul manual process and improve their throughput.
FAQs
Is the webinar free? 
Yes – there is no charge to watch the webinar, either live or on-demand. 
When will the webinar take place? 
2th November 2023 at 4.00pm GMT. 
Can I watch it later? 
The webinar will become available to watch on-demand shortly after the live webinar takes place. 
What are the benefits of attending live? 
You'll be able to ask the speakers your questions, which will be answered live in the Q&A towards the end of the session. 
How long will the webinar be? 
This webinar will last up to an hour. 
What do I need to watch this webinar? 
All you need is a computer with an internet connection. We recommend using headphones if possible if you're in an office environment.