Teva reports positive results from pivotal Phase III study to evaluate hydrocodone bitartrate extended-release tablets (CEP-33237)
Data provides promise for a twice-daily, acetaminophen-free hydrocodone designed with potential abuse-deterrent properties…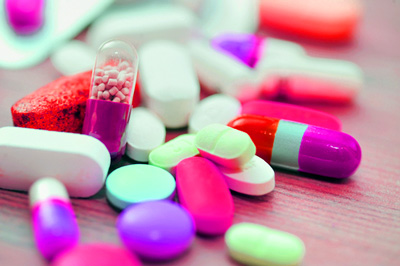 Teva Pharmaceutical Industries Ltd. (NYSE:TEVA) today announced positive results from a pivotal Phase III study of hydrocodone bitartrate extended-release tablets designed with Teva's proprietary technology providing potential abuse-deterrent properties (CEP-33237). The results showed significant improvement in the treatment of patients' chronic low back pain as measured by both weekly average Worst Pain Intensity (WPI) and weekly Average Pain Intensity (API) scores. CEP-33237 is an investigational twice-daily, acetaminophen-free hydrocodone formulation in development for the management of pain severe enough to require daily, around-the-clock, long-term opioid treatment and for which alternative treatment options are inadequate.
Study 3103 utilized a randomized, double-blind, placebo controlled randomized-withdrawal design to evaluate the efficacy and safety of an abuse-deterrent formulation of extended-release hydrocodone bitartrate at doses ranging from 30mg to 90mg every 12 hours. All patients (both placebo and active arms) were administered CEP-33237 in an open label phase to identify the maintenance dose that provided adequate analgesia with acceptable tolerability. Responders were then randomized to receive either placebo or their identified maintenance hydrocodone dose. The trial measured the changes in patients' weekly average WPI between randomization and week 12 of treatment.
After randomization, patients who continued receiving CEP-33237 maintained their improved WPI score whereas patients who were randomized to receive placebo had a significant worsening of their WPI compared to baseline (0.07 for CEP-3327 vs. 0.71 for placebo, p<0.001). Significant improvement in patients' pain scores for the weekly API was also achieved (p<0.001) when an analysis was performed in patients randomized to continue receiving CEP-33237 in comparison to those randomized to receive placebo.
"There's a significant need for an acetaminophen-free, extended-release hydrocodone formulation with potential abuse-deterrent properties," said clinical investigator Martin Hale, M.D., medical director of Gold Coast Research, L.L.C. "While no technology can completely eliminate abuse, this abuse-deterrent formulation of hydrocodone is a potential positive step in the right direction."
CEP-33237 demonstrated a safety profile in this study that is consistent with the known safety profile of hydrocodone and other opioid analgesic therapies. Reported adverse events occurring five percent more often in hydrocodone-treated patients versus placebo included gastrointestinal (e.g. constipation) and central nervous system (e.g. somnolence) events. The potential abuse-deterrent properties of CEP-33237 were confirmed in previously conducted in vitro and pharmacokinetic studies and a human abuse liability study. Teva's proprietary technology with potential abuse-deterrent properties is designed with the intent to reduce the abuse liability of opioid products. CEP-33237 has been formulated in this technology platform and has been evaluated to measure vulnerability against physical manipulations, chemical extractions and multi-step chemical extractions, as well as the "likeability" of a manipulated tablet in a clinical abuse potential study.
"With more than 100 million Americans living with the distress of chronic pain, patients, clinicians and society as a whole have a real need for effective opioid therapies," said Michael Hayden, Michael Hayden, M.D., Ph.D., President of Global R&D and Chief Scientific Officer at Teva. "CEP-33237 is an example of Teva's commitment to responding to the healthcare needs of patients and society alike through the development of treatment options that support responsible pain management."
Teva expects to submit a New Drug Application (NDA) for CEP-33237 to the U.S. Food and Drug Administration (FDA) by the end of 2014. These are top-line results from this trial and it is intended that additional data from this trial will be published in scientific literature and also presented at forthcoming medical congresses.