ANGPTL4 inhibition linked to reduced risk of coronary artery disease
ANGPTL4 inhibits lipoprotein lipase (LPL), an enzyme that helps break down triglycerides, a form of fat derived from food…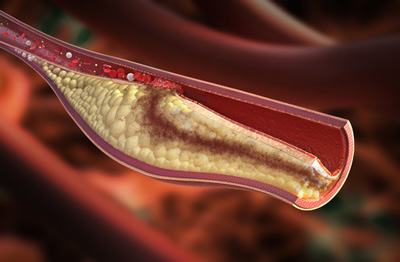 Regeneron, working in collaboration with Geisinger Health System, has announced the publication of a paper showing that inactivating mutations of the angiopoeitin-like 4 (ANGPTL4) gene are associated with a significantly reduced risk of coronary artery disease (CAD) in humans.
ANGPTL4 inhibits lipoprotein lipase (LPL), an enzyme that helps break down triglycerides, a form of fat derived from food. Previous studies have found that activation of LPL leads to the reduction of circulating triglycerides, increased levels of which are thought to be an independent risk factor for ischemic cardiovascular disease. It was hypothesised, therefore, that genetic mutations inactivating ANGPTL4 would lead to activation of LPL, low levels of circulating triglycerides and reduced risk of cardiovascular disease.
In this study, scientists at the Regeneron Genetics Centre LLC (RGC), a wholly-owned subsidiary of Regeneron, sequenced the exomes of individuals in the DiscovEHR cohort. Analyses revealed that individuals with one or two copies of the p.E40K mutation, which was previously known to inactivate ANGPTL4, had about 19% lower CAD risk. People with one of 13 other ANGPTL4 "loss-of-function" mutations newly-identified by the researchers had an almost 45% reduction in CAD risk.
Further evaluation needed on the efficacy of ANGPTL4 inhibition in humans
Commenting on the research, Aris Baras, M.D., publication author and Vice President and Co-Head of the RGC, said: "This paper highlights how we incorporate large-scale sequencing into our discovery and pipeline approaches. It also demonstrates the advantages of our unique combination of technologies. Using our proprietary VelociGene technology, we developed animal models that corroborated the human genetics findings. The VelocImmune platform was leveraged to create a fully human monoclonal antibody inhibitor of ANGPTL4 that reduced triglyceride levels in mice and non-human primates."
Further evaluation is needed to characterise the potential efficacy and safety of ANGPTL4 inhibition in humans.
Regeneron currently has an angiopoeitin-like 3 (ANGPTL3) antibody, known as evinacumab or REGN1500, in clinical development. ANGPTL4 and ANGPTL3 are thought to be related inhibitors of LPL.