Dr David B. Weiner joins Inovio's Board of Directors
Dr Weiner was co-founder with J. Joseph Kim, Ph.D., Inovio's CEO, of VGX Pharmaceuticals in 2000; via merger VGX later became Inovio Pharmaceuticals…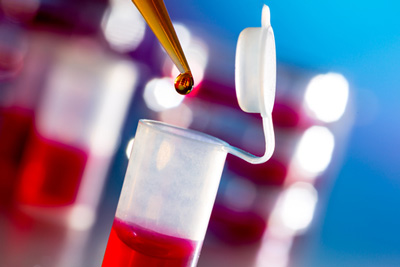 David B. Weiner, Ph.D., has been appointed to Inovio Pharmaceuticals' Board of Directors.
Dr Weiner was co-founder with J. Joseph Kim, Ph.D., Inovio's CEO, of VGX Pharmaceuticals in 2000; via merger VGX later became Inovio Pharmaceuticals. Dr Weiner will continue to serve as Chair of the company's Scientific Advisory Board, a position he has held since the formation of the company in 2000.
Dr Weiner recently joined The Wistar Institute, the NCI-designated Cancer Centre and the W. W. Smith Charitable Trust Endowed Professorship in Cancer Research. On March 1, Dr Weiner retired as Emeritus Professor, Department of Pathology & Laboratory Medicine at the University of Pennsylvania and Chair of the Gene Therapy and Vaccine Programme at the University's Perelman School of Medicine.
Commenting on the appointment of Dr Weiner, Dr J. Joseph Kim, Inovio's President and CEO, said, "Innovation is central to our company and its potential. While our board has deep expertise in corporate development and product commercialisation, a strategic perspective on key scientific and competitive trends is important to guide critical corporate strategy and investment decisions. David's achievements have recast how we now think of vaccines – as treatments and cures versus solely methods of disease prevention – and significantly advanced the potential for paradigm-shifting immunotherapies. His knowledge and judgment will be invaluable to Inovio as we continue to advance differentiated immunotherapy technology to become valuable medicines."   
Dr Weiner is world renowned in immunology
Dr Weiner is a world-renowned leader in immunology as well as gene vaccines and immunotherapy. He has more than 350 peer-reviewed publications in scientific journals and has been designated by the Institute for Scientific Information as one of the top-cited scientists in the world. An inventor of more than 100 issued and pending US patents, Dr Weiner has received numerous honours including election as a fellow to the American Association for the Advancement of Science in 2011 and the International Society for Vaccines in 2012. He was the recipient of the NIH Director's Transformative Research Award and received the Vaccine Industry Excellence Award for Best Academic Research Team in 2015 at the World Vaccine Congress. Weiner was honoured with the prestigious Hilleman Lectureship in 2015 at the Children's Hospital of Philadelphia Grand Rounds session and received a Stone Family Award from Abramson Cancer Centre for his groundbreaking work on DNA vaccines for cancer immune therapy.