Takeda and Frazier Healthcare Partners launch Outpost Medicine
Outpost Medicine is a biopharmaceutical company focused on the development of new treatments of urologic and gynaecologic diseases and disorders…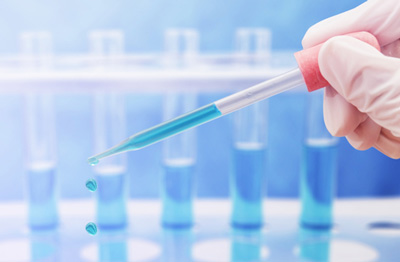 Takeda and Frazier Healthcare Partners have formed Outpost Medicine, a biopharmaceutical company focused on the development of new treatments of urologic and gynaecologic diseases and disorders.
Commenting on the announcement, Andrew Plump, M.D., Ph.D., Chief Medical and Scientific Officer of Takeda, said: "With Takeda strengthening its focus around the core therapeutic areas of oncology, gastroenterology and central nervous system diseases, it is important that we seek alternatives to further develop and create value around promising assets that lay outside these areas of focus. The formation of Outpost represents an innovative partnership arrangement to further advance one such asset in hopes of bringing a new treatment to patients in need."
"We are very pleased to partner with Takeda in the creation of Outpost Medicine," added Tachi Yamada, M.D., Chairman and co-founder of Outpost and Venture Partner with Frazier Healthcare Partners.
Takeda grants an exclusive licence for OP-233 to Outpost
In exchange for undisclosed financial terms, Takeda has granted an exclusive licence to Outpost for the worldwide development and commercialisation rights to OP-233 (formerly TAK-233), a clinical-stage product candidate being studied for the treatment of stress urinary incontinence.
"We believe OP-233 is an exceptional asset around which to form Outpost Medicine," said David Socks, interim Chief Executive Officer and co-founder of Outpost and Venture Partner with Frazier Healthcare Partners. "With leadership from a world-class team and support from a premier group of life science venture investors, we believe Outpost has the essential elements to create a leading company developing therapeutics in urology and gynaecology."
In connection with the license, Outpost has completed a $41 million financing led by Frazier Healthcare Partners and including Adams Street Partners, Novo A/S, and Vivo Capital. Joining Tachi Yamada and David Socks on the Outpost board of directors are Dan Estes, Ph.D., Principal of Frazier Healthcare Partners, Terry Gould, Partner and Head of Direct Investments of Adams Street Partners, Peter Bisgaard, Senior Partner of Novo Ventures (US) Inc., and Chen Yu, M.D., Managing Partner of Vivo Capital.