Johnson & Johnson Innovation launches JLINX
JLINX is designed to catalyse scientific innovations by offering start-ups flexible ways to grow and collaborate across the European life science ecosystem…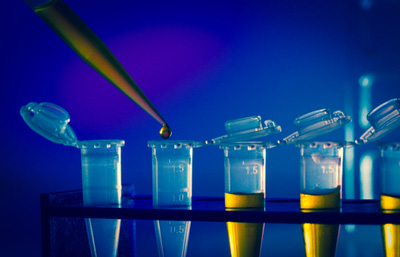 Johnson & Johnson Innovation is expanding its company incubation strategy to include a new multifaceted initiative in Europe designed to identify and nurture early-stage companies actively pursuing research with the potential to transform human health.
The initiative, a collaboration with Janssen, will be called Johnson & Johnson Innovation, JLINX (JLINX) and is designed to catalyse scientific innovations by offering start-ups flexible ways to grow and collaborate across the European life science ecosystem.
JLINX will be located in a fully dedicated facility on the Janssen campus in Beerse, Belgium, and will be managed through a close collaboration between Johnson & Johnson Innovation and bioqube ventures, which will provide independent oversight for venture funding and company selection.
JLINX will provide entrepreneurs with opportunities to share ideas and collaborate with each other while accessing a unique combination of resources including investment, infrastructure, and access to relevant internal and external scientific, technical and business expertise. The new initiative is accepting applications immediately and will be fully operational by this summer.
Commenting on the initiative, Paul Stoffels, M.D., Chief Scientific Officer and Worldwide Chairman, Pharmaceuticals, Johnson & Johnson, said: "The mission of Johnson & Johnson Innovation is to identify and advance the best science – internal or external – to bring healthcare solutions to patients and consumers around the world. We are confident that JLINX will create a vibrant ecosystem of start-ups and entrepreneurs with access to the world-class expertise and technology at the Janssen Campus in Belgium and within our global network. This new initiative has been designed to foster the creative start-up culture in Europe that can accelerate breakthroughs."
Honouring the legacy of Dr Paul Janssen
Investment in promising transformative innovation through the JLINX initiative is venture-based and Johnson & Johnson companies will not hold any specific rights to commercialised products by virtue of the JLINX relationship. JLINX will launch with initial venture funding from Johnson & Johnson Innovation – JJDC, Inc. (JJDC) with the aim to leverage these funds along with those from additional external investors.
Johnson & Johnson Innovation will work closely with bioqube ventures which will provide an experienced management team to run the day to day operations of JLINX, including managing the investment portfolio and relationships with external venture investors, involvement in identifying and securing new companies, and supporting the overall scale-up of the new initiative.
"We believe the benefits of this collaboration will go far beyond developing successful new businesses. This new initiative will fuel the evolution of new models for scientific collaboration across the healthcare industry and foster the development of transformational solutions to the people who need them," said William N. Hait, M.D., Ph.D., Global Head, Janssen Research & Development, LLC. "Through this initiative, we honour the legacy of Dr Paul Janssen, who founded his business in Beerse based on the ideals of scientific entrepreneurism."
In alignment with the recently launched Janssen Human Microbiome Institute, JLINX will have a particular focus on human microbiome research, alongside other areas of innovation in pharmaceuticals and cross-disciplinary healthcare solutions.
Start-ups and entrepreneurs interested in applying to join the JLINX community should visit jlinx.jnjinnovation.com.