Sanofi and DiCE Molecules enter research collaboration
Sanofi and DiCE Molecules have entered a five-year global collaboration to discover potential new therapeutics for up to 12 targets…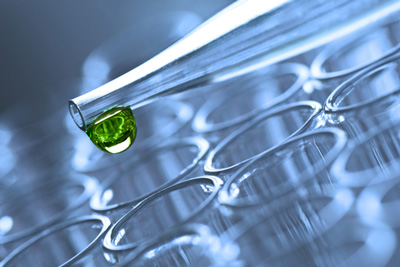 Sanofi and DiCE Molecules have entered a five-year global collaboration to discover potential new therapeutics for up to 12 targets that encompass all disease areas of strategic interest to Sanofi.
The collaboration builds upon DiCE's unique technology platform, which leverages directed evolution to select and optimise low molecular weight compounds against any target. The platform's capabilities include the potential to unlock protein-protein interfaces that were previously unreachable for oral therapies.
The collaboration is a part of Sanofi's Sunrise Initiative, a strategic partnership model that seeks to invest in early stage transformative opportunities that align with Sanofi's expert development and commercialisation abilities. A joint steering committee comprised of Sanofi and DiCE representatives will oversee the initiative.  
Commenting on the collaboration, Kevin Judice, President and Chief Executive Officer of DiCE Molecules, said: "In the past, targeting protein-protein interfaces with small molecules was not thought possible in a generalisable fashion, especially in the development of orally bioavailable drugs. Our platform is uniquely positioned to overcome these historical challenges and this partnership with Sanofi reinforces the potential of our technology. DiCE's self-financing business model and distinctive partnership approach will allow us to focus solely on advancing our development programs. We are delighted to be collaborating with Sanofi and its innovation-focused team within the Sunrise Initiative."
Building on DiCE's unique technology platform
The partnership between Sanofi and DiCE represents a unique R&D commitment to small molecule discovery. DiCE's directed chemical evolution platform is anticipated to shorten drug development timelines through the rapid and efficient discovery of a greater breadth of molecules for each target in the collaboration.
The collaboration provides funding in excess of $50 million in equity, upfront, target exclusivity, technology access fees, and research services, along with up to $184 million in research, clinical and regulatory milestone payments per target, and royalty payments based on any future annual net sales of each compound developed by Sanofi.
"We are pleased to initiate this collaboration with DiCE and its unique technology platform, which brings the power of selection and enrichment to small molecule discovery," said Dr Kathy Bowdish, Head of Sunrise, Sanofi. "We hope this partnership will help deliver essential therapies against currently intractable disease targets, and help patients who otherwise have been unable to receive treatments outside of the inpatient setting. This initiative will allow our teams to combine their wealth of knowledge in drug discovery and further strengthens Sanofi's commitment to open innovation."