IPROVE launches roadmap to bolster vaccine innovation
IPROVE has launched a strategy setting out a vision for vaccine research and innovation in Europe over the next 20 years…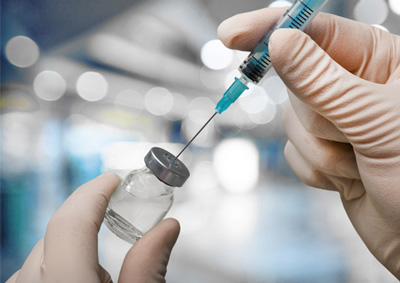 The "Innovation Partnership for a Roadmap on Vaccines in Europe" (IPROVE) has launched a strategy setting out a vision for vaccine research and innovation in Europe over the next 20 years.
The roadmap, which is the first of its kind, was launched during a special European Parliament event that took place on the 16th of March and was hosted by MEPs Francoise Grossetête, Cristian-Silviu Busoi and Markus Ferber. Key opinion leaders in the field of vaccine research and development attended the event including representatives from the European Commission, the European Parliament, European Union Member States and a broad representation of the vaccines community including academia, industry, civil society and regulatory bodies.
IPROVE roadmap to inform on priorities for future investment
The IPROVE roadmap will inform strategic decisions on the priorities for future vaccine investment in innovation and technological development at European Union and individual Member State level. Through a bottom-up approach involving all key stakeholders in the European vaccine field, the strategy aims to overcome fragmentation and remove bottlenecks to translation of breakthrough research into innovative vaccines.
Following a two year consultation period, the plan covers the critical areas of intervention relevant to the entire innovation value chain, defines priorities and makes recommendations to support and accelerate research in vaccines, to help steer European competitiveness in this field for the delivery and benefit of innovative prophylactic and therapeutic vaccines.
The IPROVE roadmap focuses on seven main thematic topics of consultation:
Vaccine R&D
Therapeutic Vaccines
Production and Manufacturing
Infrastructures
Vaccine SME needs
Training
Communications and Acceptance of Vaccination
Ruxandra Draghia-Akli, Director of the Health Directorate DG Research & Innovation at the European Commission, comments: "The FP7-funded IPROVE project is an important contributor to build a strategic vision for future European activities in the entire innovation chain for vaccines, and to maintain Europe's leading position in this important area of research, which is close to the hearts of European citizens."
Speaking on the launch of the first vaccine R&D roadmap for Europe, Michael Watson, IPROVE Chair and former Head Global Policy at Sanofi adds: "We urge all of the key vaccination stakeholders to embrace IPROVE as a shared starting point that will drive and pull Europe and the world to new heights in vaccination development."