Pfizer joins the Human Vaccines Project
The Human Vaccines Project is focused on cross-sector collaboration to identify human immune responses associated with optimal vaccine protection…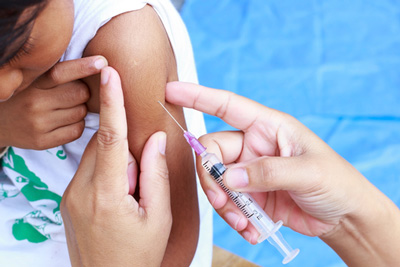 Pfizer is to join the Human Vaccines Project, a public-private consortium focused on cross-sector collaboration to identify human immune responses associated with optimal vaccine protection.
Insights gained will guide the development of potentially improved vaccines against diseases such as influenza, dengue, HIV and other infectious illnesses as well as cancer.
"Over the last decade, we've seen unprecedented technological advances in our understanding of the biology of diseases, and new tools in designing vaccines including therapeutic vaccines. Yet, the translation from preclinical to clinical vaccine research has often been hampered by a lack of understanding of the desired human immune responses required to obtain optimal vaccine protection," said Kathrin U. Jansen, Ph.D., senior vice president and head of Vaccines Research & Development at Pfizer. "With our strong heritage of translating scientific findings into the development of medicines and vaccines, Pfizer is proud to contribute to the consortium's research efforts."
Understanding the rules of effective immunity
One of the key challenges in vaccine development is the lack of understanding of the rules of effective immunity, and how to generate such responses through vaccines and immunotherapies in key global populations. Applying the latest in biomedical technologies, the consortium will have the potential to identify the fundamentals of immunological protection which could lead to the development of new and improved vaccines, immunotherapies, and diagnostics. Led by the Human Vaccines Project, the partners will help shape the Project's research agenda which will be carried out by a global network of leading universities, with strong linkages to biopharmaceutical companies such as Pfizer capable of rapidly translating research breakthroughs into potential new products.
"We look forward to Pfizer's contribution to the Human Vaccines Project as we launch an unprecedented public-private partnership in human immunology discovery, to decipher the human immunome and principles of protective immunity, to usher in a new era in global disease prevention," said Wayne C. Koff, Ph.D., founder of the Human Vaccines Project. "The human immune system holds the key to preventing and controlling a broad spectrum of infectious diseases, cancers, autoimmune diseases and allergies. By bringing together leading vaccine researchers, institutions and biopharmaceutical companies, and harnessing recent technological advances in molecular and cellular biology and bioinformatics, the Project may potentially enable accelerated development of vaccines and immunotherapies for some of the most devastating diseases of our time."