Amal Therapeutics completes EUR 2.75 million Series A financing round
Amal Therapeutics will use the funds to progress the preclinical development of ATP124 and to further develop its KISIMA technology platform…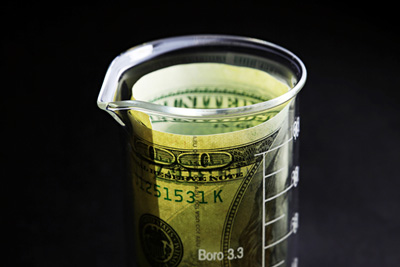 Amal Therapeutics has completed a CHF 3 million (EUR 2.75 million) Series A financing round with Boehringer Ingelheim Venture Fund (BIVF) as cornerstone investors.
VI Partners and High-Tech Gründerfonds also participated in the round which will help progress Amal's cancer vaccines.
Amal Therapeutics will use the funds to progress the preclinical development of its lead vaccine (ATP124) for colorectal cancer and to further develop its KISIMA technology platform for therapeutic tumour vaccination. This novel technology is able to generate potent long lasting anti-tumour immunity and avoid tumour immune escape.
Dr Frank Kalkbrenner from the Boehringer Ingelheim Venture Fund and Dr Frank Hensel from the High-Tech Gruenderfonds will join the Board as Board Observers. Dr Diego Braguglia from VI Partners will also become a member of Amal's Supervisory Board.
KISIMA technology could revolutionise peptide-based cancer vaccines
Commenting on the investment, Dr Madiha Derouazi, CEO and founder of Amal Therapeutics, said: "This Series A investment recognises the potential of the KISIMA technology platform and the value of our scientific assets. We are now in a position to rapidly progress our lead vaccine, ATP124, for colorectal cancer into the clinic and continue to develop our pipeline in other cancer indications. I look forward to working with the Board to make Amal Therapeutics a leading innovator in the field of immunotherapies."
Dr Knut Elbers, Boehringer Ingelheim Venture Fund representative on Amal's Board, added: "We are confident that Amal's KISIMA technology could revolutionise the peptide-based cancer vaccine field – bringing an exciting new technology to the patient."
Dr Braguglia, VI Partners, also said: "We believe that the KISIMA technology is superior to many other tumour vaccine technologies, both as a stand-alone treatment and in combination with other vaccines or immuno-oncology treatment modalities. I'm pleased to be joining the current seasoned investors and support the team of Amal in moving its technology into the clinic."
Amal's vaccines combine a Cell Penetrating Peptide (CPP) with a multi-antigenic chimeric cargo with various CD8+ and CD4+ epitopes and a constitutive activator of dendritic cells, enabling them to simultaneously stimulate multi-epitopic cytotoxic T cell-mediated immunity, induce helper T (Th) cells and promote immunological memory.