TSRI scientists get grant to develop treatments for addiction and mood disorders
Laura Bohn, principal investigator of the project, will focus on the kappa opioid receptor, which helps regulate the release of dopamine…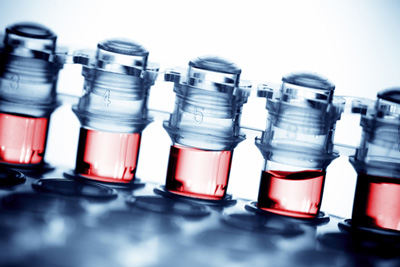 A team from the Florida campus of The Scripps Research Institute (TSRI) and the University of North Carolina (UNC) has been awarded $3.4 million from the US NIH to develop novel therapeutics for the treatment of addiction and mood disorders.
During the first year of the five-year funding period, TSRI will receive approximately $472,000, with UNC receiving approximately $249,000. 
Laura Bohn, a TSRI professor and principal investigator of the project, will focus on the kappa opioid receptor, which helps regulate the release of dopamine—a neurotransmitter that plays a key role in drug addiction. Drugs of abuse often cause the brain to release large amounts of dopamine, flooding the brain's reward system and reinforcing the addictive cycle.
"Chronic drug abuse, addiction and depression lead to changes in dopamine-related structures in the brain," Bohn said. "The kappa opioid receptor may offer a way to fine-tune dopamine signaling in patients who suffer from addiction or depression. This grant will help us develop new chemical means to regulate this receptor and create new drugs for the treatment of addiction and mood disorders."
The kappa opioid receptor reacts to signals that originate independently from multiple biological pathways, so many drugs targeting it produce unwanted side effects such as sedation. The new research looks for potent new compounds that minimize such side effects.
Bohn said she hopes to advance these compounds to clinical development over the next several years.