Sanofi opens partnering office at Stevenage Bioscience Catalyst
Posted: 13 April 2016 | Victoria White, Digital Content Producer | No comments yet
Sanofi has opened a partnering office at Stevenage Bioscience Catalyst to engage and collaborate with the UK's network of bioscience companies and academia…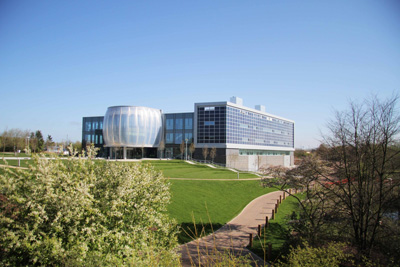 Sanofi has opened a partnering office at Stevenage Bioscience Catalyst to engage and collaborate with the network of bioscience companies and academia that form part of the UK's vibrant life sciences ecosystem.
Stevenage Bioscience Catalyst opened as the UK's first open innovation biomedical campus in 2012, and combines a unique blend of infrastructure and virtual networks to drive collaboration. Backed by a novel partnership between Government, GlaxoSmithKline and the Wellcome Trust, the remit was, and remains, to catalyse innovation for patient benefit in a phased development.
Commenting on Sanofi's partnering office with Stevenage Bioscience Catalyst and its commitment to open innovation and collaboration, Yvonne Naughton, Head of External Science and Partnering, UK & Ireland at Sanofi, said: "Sanofi is committed to bringing breakthrough science to the clinic and to accelerate the translation of innovation into effective treatments for patients. At Sanofi we recognise that the next big discovery may come from outside of our own laboratories. Core to our strategy is to build strong relationships with biotechnology organisations, research institutes and academic centres."
The collaboration with Stevenage Bioscience Catalyst is one example of partnering initiatives being led by Sanofi's External Science & Partnering function. Sanofi works with partners to develop mutually beneficial relationships with the focus of advancing high-quality scientific research to improve the lives of patients in areas of high unmet need.  Key areas of research interest to Sanofi include diabetes, cardiovascular disease, rare diseases, vaccines, immunology, oncology, multiple sclerosis, neurodegenerative and infectious diseases. 
"Sanofi is a fantastic addition to the thriving ecosystem developing here, and we are delighted that it recognises the value of being part of our innovation-focused community," added Martino Picardo, CEO of Stevenage Bioscience Catalyst.  "Sanofi's expertise in a range of therapeutic and technical areas will play an important role as we and our tenants continue to focus on better healthcare driven by collaboration. With Sanofi's focus on transformative new medicines and openness to external innovation, there is a strong strategic fit with SBC and we anticipate a long and fruitful relationship."