CDC concludes Zika causes microcephaly
Posted: 14 April 2016 | Victoria White, Digital Content Producer | No comments yet
The US Centres for Disease Control and Prevention (CDC) has concluded that Zika virus is a cause of microcephaly and other severe foetal brain defects…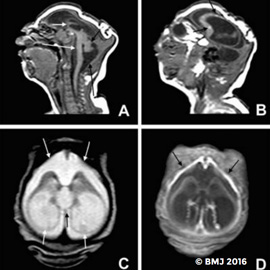 The US Centres for Disease Control and Prevention (CDC) has concluded that Zika virus is a cause of microcephaly and other severe foetal brain defects.
"This study marks a turning point in the Zika outbreak.  It is now clear that the virus causes microcephaly.  We are also launching further studies to determine whether children who have microcephaly born to mothers infected by the Zika virus is the tip of the iceberg of what we could see in damaging effects on the brain and other developmental problems," said Tom Frieden, M.D., M.P.H., director of the CDC. "We've now confirmed what mounting evidence has suggested, affirming our early guidance to pregnant women and their partners to take steps to avoid Zika infection and to health care professionals who are talking to patients every day. We are working to do everything possible to protect the American public."  
Microcephaly is a rare birth defect where a baby is born with an abnormally small head. Since 2015, thousands of babies born with the condition have been reported in South America, which has been linked to an increasing number of Zika virus infections.
In February 2016, the World Health Organization (WHO) declared the microcephaly epidemic an international public health emergency. Last month, it said there is strong scientific consensus that the Zika virus can cause microcephaly.
Evidence from recent studies support CDC's conclusions
The CDC report notes that no single piece of evidence provides conclusive proof that Zika virus infection is a cause of microcephaly and other foetal brain defects. Rather, increasing evidence from a number of recently published studies and a careful evaluation using established scientific criteria supports the reports' conclusions. 
The finding that Zika virus infection can cause microcephaly and other severe foetal brain defects means that a woman who is infected with Zika during pregnancy has an increased risk of having a baby with these health problems. It does not mean, however, that all women who have Zika virus infection during pregnancy will have babies with problems. As has been seen during the current Zika outbreak, some infected women have delivered babies that appear to be healthy.
Establishing this causal relationship between Zika and foetal brain defects is an important step in driving additional prevention efforts, focusing research activities, and reinforcing the need for direct communication about the risks of Zika. While one important question about causality has been answered, many questions remain. Answering these will be the focus of ongoing research to help improve prevention efforts, which ultimately may help reduce the effects of Zika virus infection during pregnancy.
Study describes brain abnormalities in babies born with microcephaly
In a separate study, a team of doctors from Brazil have described brain abnormalities in babies born with microcephaly and associated with the current Zika virus epidemic in Brazil.
This study shows the largest and most detailed case series of neuroimaging findings in children with microcephaly and presumed Zika virus related infection to date.
The team, led by Professor Maria de Fatima Vasco Aragao, analysed the types of abnormalities, and lesions in brain scans of the first cases of microcephaly associated with the Zika virus in Brazil. It is the first time doctors have tried to distinguish the abnormalities in babies with microcephaly from the patterns seen with other congenital infections.
The analysis involved 23 babies diagnosed with a congenital infection associated with the Zika virus. Of these, 15 underwent a CT scan, seven underwent both CT and MRI scans, and one underwent MRI scan. Each baby was diagnosed with microcephaly or craniofacial disproportion during pregnancy or at birth. Six tested positive for antibodies related to the Zika virus, and the remaining 17 met the protocol criteria for microcephaly.
Zika may destroy brain cells and form lesions on which calcium is deposited
Other infectious causes of microcephaly were ruled out such as toxoplasmosis, cytomegalovirus, rubella, syphilis, and HIV.
The scans revealed that the majority of babies had brain damage that was "extremely severe, indicating a poor prognosis for neurological function," explain the doctors. All babies who had a CT scan showed signs of brain calcification, a condition in which calcium builds up in the brain. The hypothesis is that the Zika virus destroys brain cells, and forms form lesions similar to "scars" on which calcium is deposited.
Other common findings included malformations of cortical development, decreased brain volume, and ventriculomegaly, a condition where the brain cavities are abnormally enlarged. The doctors observed underdevelopment of the cerebellum, which plays an important role in motor control, and the brainstem which connects the cerebrum with the spinal cord and communicates messages from the brain to the rest of the body.
MRI scans showed that most babies had an enlarged cistern magna, probably due to reduced brain volume.
There was also delayed myelination, the process of a myeline sheath forming around nerve fibres that enables transmission of impulses, and abnormalities of the corpus callosum, the thick band of nerve fibres that connects and facilitates communication between the two hemispheres of the brain.