Enterome raises €14.5 million in a Series C financing round
Posted: 20 April 2016 | Victoria White, Digital Content Producer | No comments yet
Enterome Bioscience has raised €14.5 million in a Series C financing round that it will use to advance the development of its lead drug candidate EB 8018…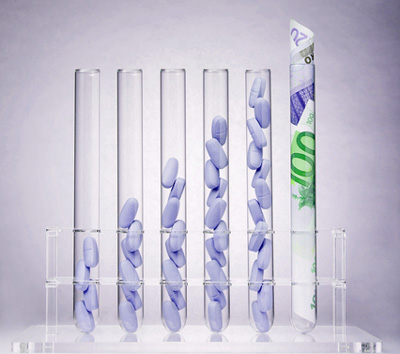 Enterome Bioscience has raised €14.5 million in a Series C financing round.
The round was led by existing investors, such as Seventure (including from its new Health for Life Capital fund) and Lundbeckfond Ventures. Nestlé Health Science also participated in the round as a new strategic investor. Financial terms of the investment were not disclosed.
Enterome will use the funds raised to advance the development of its lead drug candidate EB 8018 into first clinical studies during 2016 as a potential treatment for inflammatory bowel diseases (IBD). EB 8018 is a novel small molecule FimH antagonist licensed from Vertex that specifically targets Adherent Invasive Escherichia coli (AIEC) proliferation in the gut, one of the main causes of inflammatory colitis in IBD sufferers. AIEC is an opportunistic pathogen able to thrive in the dysbiotic gut microbiome that results as IBD develops, prolonging and exacerbating the symptoms. EB 8018 acts to restore the dysbiotic microbiome to a normal state via a novel mechanism of action whereby the adhesion of AIEC to the gut wall and its proliferation is prevented.
Enterome to pursue development efforts in the diagnostics space
In the diagnostics space, Enterome will pursue its development efforts in IBD and other microbiome-related diseases, where its unique technologies and insights can be leveraged on its own or under partnerships with diagnostic and pharmaceutical companies. Enterome will also use the funds to advance therapeutic programmes in Immuno-Oncology.
Commenting on the announcement, Pierre Belichard, CEO, said: "We are pleased that our existing investors have taken the decision to make a further financial commitment to Enterome. We are also delighted that Nestlé Health Science has become a new strategic investor in the company to support our development programmes. We anticipate that access to their expertise and broader capabilities will be valuable in helping us achieve our ambitions. With these new funds we anticipate making further significant progress towards our goal of creating new treatments for patients suffering from conditions where the gut microbiome plays a key role."
Greg Behar, CEO of Nestlé Health Science, added: "The microbiome is a fast developing and new health frontier. Enterome has recognised expertise in identifying novel microbiome diagnostics.  Our strategic investment in Enterome enables us to expand our microbiome portfolio ranging from diagnosis (Dx), to therapeutics (Rx) and nutritional therapies (Nx). We are excited to working with them."