Emergent BioSolutions presents positive preclinical data for ES425
Posted: 20 April 2016 | Victoria White, Digital Content Producer | No comments yet
Emergent BioSolutions' ES425 molecule is being developed as a potential therapeutic for triple-negative breast cancer (TNBC)…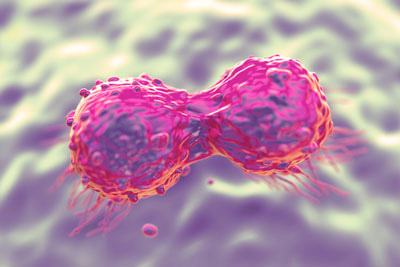 Emergent BioSolutions has announced preclinical data on its bispecific Adaptir (modular protein technology) molecule, ES425.
The ES425 molecule is being developed as a potential therapeutic for triple-negative breast cancer (TNBC). This product candidate was constructed using the Adaptir platform technology and will be further developed by Emergent's planned spin-off company Aptevo Therapeutics.
ES425 is a bispecific immunotherapeutic protein that redirects T-cell cytotoxicity to tumour cells expressing ROR1 (receptor tyrosine kinase-like orphan receptor 1), an oncofetal antigen expressed on TNBC and other solid tumour and hematologic malignancies.
ES425 efficiently redirected T-cell cytotoxicity against ROR1(+) cell lines
Results of preclinical studies examining in vitro and in vivo activity of ES425 were presented at AACR. Results showed that ES425 efficiently redirected T-cell cytotoxicity against ROR1(+) cell lines at low picomolar concentrations in vitro. T cells were activated and proliferated in response to ES425 in the presence of ROR1(+) target cells. In vivo, pharmacokinetic analysis showed inhibition of tumour growth and an improvement in overall survival in preclinical models of TNBC.
"The encouraging preclinical data demonstrate that ES425 effectively redirects T-cell cytotoxicity in preclinical TNBC models and merits investigation as a potential therapeutic in TNBC and other malignancies," said Scott C. Stromatt, M.D., chief medical officer of Emergent BioSolutions. "Effective treatment of metastatic, triple-negative breast cancer remains a highly unmet medical need and we look forward to continuing development of this molecule to enable filing an Investigational New Drug application in the next year."
Emergent's Adaptir bispecific proteins are modular, single chain polypeptides that are comprised of two separate binding domains, a hinge segment, and an effector domain. They have a differentiated structure from monoclonal antibodies and can generate a unique signalling response. Some Adaptir molecules may mediate T-cell cytotoxicity by redirecting T cells against tumour cells and some by targeted cytokine delivery. In addition, other Adaptir proteins may mediate complement dependent cytotoxicity and Fc dependent cytotoxicity, similar to monoclonal antibodies.